Google Updates Android Maps App With Places
By Shaon, Gaea News Network
Tuesday, November 16, 2010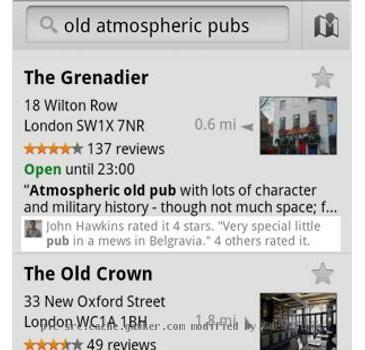 more images
The latest update to Android's Maps app by Google can be seen as baby steps into the Reviews and Ratings realm. Now whenever a users rates something he will immediately receive suggestions by Google. Hotpot aims to open up an all new level of social interactivity in the places apps.
The full potential of of the latest update to Android maps client is going to be realized in the latest update, which is on air. As you get started with Hotpot you will be asked to give a name to your reviews. An added bonus will be that you will be made aware of any friends currently that location as well. A home screen widget will give you the points of interest which are worth reviewing. Whats more iPhone users would also be able to tag their location in the Places tool.
All remains to be seen is that will this app actually raise concerns over privacy? Or will it actually bring people closer as it promises to.