Facebook Privacy : How to make your Facebook account secure from prying eyes
By Partho, Gaea News Network
Friday, January 15, 2010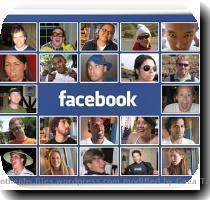 more images
With the new Facebook privacy changes you must have encountered a message update my privacy settings to fit the new simplified scheme. The latest reforms has left Facebook's privacy controls with more intricacies. The redesigned set-page is more inclined towards prying the privacy. It seems that Facebook, instead of providing new, and excellent, controls has started compromising on the privacy. The current settings gives an impression that there are more permission on Facebook than expected, and this might be a conspiracy to put their private data in the public sphere. The recommended privacy settings overwrites the previous settings, denying access to fine-grained control. We are well-acquainted with the voyeuristic nature of Facebook and its addictiveness. To ensure that your Facebook account is secured we decided to provide you some valuable advocacy.
How to remove youself from Facebook search results
People searching you on Facebook would easily find you through the search results. To hide your profile from prying eyes you shouldn't appear on the search results.
Here is how you can remove yourself from Facebook search results

Step 1: Go to the search privacy settings page
Step 2: Move to the Search Visibility and select Only Friends
Step 3: Make sure you are removed totally.

Step 4: Click on Save Changes
People are not aware of their visibility. It is the first settings that users would like to modify. Select the Customize option from the search visibility drop down to make the settings more granular.
How to remove yourself from Search engine results
Facebook receives huge traffic by displaying user profiles in search engines. Search results on Google or any other search engine doesn't display your profile. The search results shows your profile picture, a list of your friends, a link to add you as a friend, a link to send you a message, and a list of up to approximately 20 fan pages.
How to Avoid Photo/Video Tag
It is most frequent mistake committed by most Facebook users. In case  you let them loose for some time they will be available for everyone to view. It is not just that you have a close friend who shared a moment with you. It can really disturbing. Especially, some incriminating photos/videos can be the cause of concern.
tagged photo/video can result in personal embarrassment
To stop the tagged photo or video from showing up to all of your friends, you need to follow the given steps.
Step 1: Go to the Profile Privacy page
Step 2: Modify the setting next to Photos Tagged of You
Step 3: Select the option Only Me and then None of My Networks
Step 4: To make the photos visible to certain users, you can choose to add them in the box under the Some Friends option. After selecting Some Friends, type either individual friends or friend lists.
How to make contact information private
You might be using Facebook for professional as well as personal use. We have taken the time to outline these ten privacy protection steps. The contact information carries the personal email and phone number. To hide personal email and phone number

Step 1: Go to a Contact Information area under the Info tab in your profile.
Step 2: Simply click Edit and then a screen as below
Step 3: For each contact item you have a profile that can be easily set for Custom Privacy Settings.
How to avoid embarrassing Wall Posts
You might use Facebook for business, but not your friends. Your friends might post something annoying that hampers your reputation in business. It might end with some adverse effects. In Facebook you can customize your wall postings visibility. Facebook allows you to choose which friend of your's can post on the wall. There are two ways to control the posts.
In your profile page you might view who can view the wall postings made by your friends. Go thorough the steps below
Step 1: Click on Settings icon in the Profile page
Step 2: Adjust Who can see posts made by friends according to your convenience
How to Keep Private Friendships
There are thousands of friends on Facebook some of them might like to hide themselves. To ensure the privacy of your relationship you might turn off your friends' visibility to others. You friends might be frequently visible to the public in the search engines results, and it might expose this information to ultimately present a security risk. Here are steps that you need to adopt to modify the visibility of your friend
Step 1: Go to Profile Privacy page
Step 2: Navigate down to the setting and find the Friends

Step 3: Modify the setting to whatever is right for you
For some more tips you can look for our article on Want privacy on Facebook? Here is how to get some