GM picks former Microsoft CFO Liddell to run its financial operations
By AP
Monday, December 21, 2009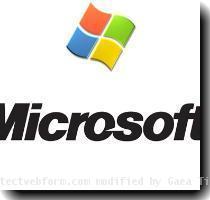 more images
GM picks former Microsoft CFO to run its finances
DETROIT — General Motors Co. is naming Microsoft Corp.'s Chris Liddell as its new chief financial officer.
GM is going outside the company to replace current CFO Ray Young, who is being transferred to China.
The nation's largest automaker says the Microsoft CFO brings depth and experience to the job leading the company's global financial and accounting operations.
The move comes after the former head of the U.S. government's autos task force said that GM had the weakest finance operation that task force members had seen in a major company.
Filed under:
Microsoft
,
Technology
,
Yahoo
Tags:
Detroit
,
Financing
,
Michigan
,
North America
,
Ownership Changes
,
Personnel
,
Restructuring And Recapitalization
,
Travel
,
United States