New MacBook Air Lacks Adobe Flash: War Continues between two 'A'
By Jayita, Gaea News Network
Thursday, October 21, 2010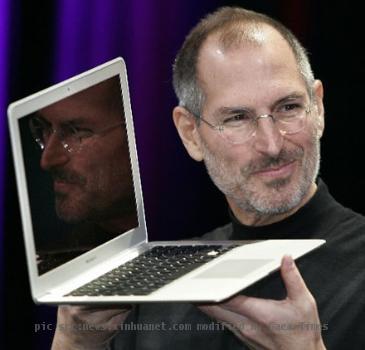 more images
Apple has just unveiled new MacBook Air yesterday night. Along with its revelation the new MacBook Air has brought some controversies too. The new Mac product is believed to lack Adobe Flash.
Apple announced the 11.6 inch MacBook Air models along with an updated 13.3-inch MacBook Air version at its "Back to the Mac" event Wednesday.
The two tech giants Apple and Adobe have been into cold war for sometimes now. The two CEO publicly exchanged war of words earlier this year.
Apple have fallen prey to criticism for not supporting Flash on its iOS devices. In response to this ever increasing criticism from Adobe, Apple CEO Steve Jobs said,
Flash has not performed well on mobile devices,
Jobs wrote this in an open letter in April, when Adobe was yet to ship Flash on a smartphone.
We have routinely asked Adobe to show us Flash performing well on a mobile device, any mobile device, for a few years now. We have never seen it
, he added.
Apple Chief also pointed Flash as being the main culprit behind crashes on the Mac. He sticks to his decision of not allowing Flash on the iPad and iPhone.
On the other hand, Adobe CEO Shantanu Narayen denied all the claims made by Jobs. However, he blamed Apple's operating system for the mess.
While, calling Jobs' comments a "smokescreen" Narayen told the Wall Street Journal, Jobs' accusation that Flash drains the battery life of mobile devices was "patently false."