Skype Founders Raise $165 Million for Disruptive Early-Stage European Technology
By Partho, Gaea News Network
Monday, March 22, 2010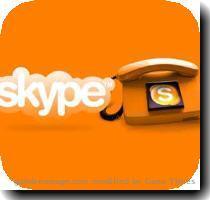 more images
Skype founders, Niklas Zennström and Janus Friis have devised a new business model for investing in "disruptive" early-stage European technology. Their London-based investment firm, Atomico Venture, established in 2006 has raised $165m for its second fund at a time when venture capital groups are struggling with the downturn.
According to Zennström, the firm will focus on the start-up software and internet companies that have potential to be "transformative". British entrepreneurs are interested to in such ventures, as in the current economic downturn the investors are not in a mood to take risk on the early-birds. The investors are more likely to play it safe, concentrating on large-stage companies.
Atomico is looking for "consumer-facing" and small companies that require sales forces around the world to scale and grow. These are companies like Skype, Google and Facebook. In case the business model succeeds the small companies can generate large revenue without financial constraints.
Majority of investors are inclined on investing in established fields such as iPhone application or social networks. Attracting investors to companies early-stage companies would require an "open-minded" and "surgical approach" by investors. Atomico will be fishing for companies with strong management and great potential.
Atomico fundraising was also a victim of the downturn. In the Securities and Exchange Commission filling last year, the company expected to raise $266m. However, Zennström confirmed that now they exactly have the right amount of money. The company is the single largest investor in its new fund. However, it is a minority stakeholder, rest of financing is supplied by a relatively small number of institution.
Currently portfolio companies included in Atomico are Viagogo, the ticket reselling site; Mydeco, Brent Hoberman's home furnishings site, and Seesmic, a popular application for updating Twitter.
Founders of Atomico has a track of establishing companies that have disrupted existing industries. Zennström sited an instance that by adapting to Skype's pressure on call prices, telecoms companies have discovered new businesses in areas such as broadband and consumers have benefited.