Top 5 VOIP Service Providers for US & Canada
By Partho, Gaea News Network
Monday, April 19, 2010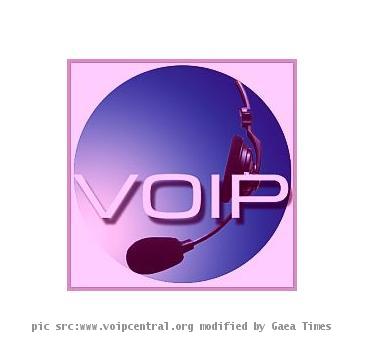 more images
VoIP  services has introduced a new era of Internet telephony taking over the traditional telephony with low cost long distance calls, and free features such as caller id, call waiting, three-way calling and more. Now the VoIP services are increasingly used by households and small businesses. Most suitable types of VoIP services are those that are subscription and hardware based services. Typically, to run the VoIP program you would require high-speed Internet connection that you already pay for. VoIP services offer much more comforts and features than a traditional phone with fraction of the cost. However, choosing the right services is important. In order to choose a VoIP service you must consider the cost, features, customer support, mobility, upgrades, termination period and related risks. To make your selection easier, we queued up the top 5 VoIP service providers for US & Canada.
1. Skype
Skype is most widely used VoIP service. Skype includes most of the typical features offered by other VoIP service including Call Waiting, Call Forwarding and Address Book for free. Sending and receiving voicemail or SMS text messages using Skype's computer to computer service costs extra as does transferring calls from Skype to telephones.
Skype is distinguished from all other VoIP basically for its free computer to computer features that can be used worldwide. There couldn't be a just a better way to keep in touch than video calling around the world especially when it's absolutely free.
Price
Online number costs $12 for three months or $60 for twelve months.
2.  iCall
iCall uses VoIP technology that utilizes the existing Internet connection (cable, DSL, wireless, or dial-up) and your PC to plug in directly to the regular telephone network. iCall offers free calls to US, Canada and features low International rates. It offers free customizable voicemail, call forwarding, incoming numbers, toll free numbers, caller ID, free directory service and dirt cheap international calling.. iCall is available for Windows, Mac OS X and Linux. iCall TOtal Access(iCall Pro) is a premier VoIP calling client with more enhanced features. There are no advertisements to hear and the user can make 1000 minutes per month of call forwarding to any mobile or landline in USA or Canada. iCall also allows calls on iPhone and iPod touch over 3G networks such as AT&T wireless.
However, the quality of calls for the free iCall service are not as good as skype.
Price
iCall enables totally free PC-to-phone and PC-to-PC calls. It allows free, or extremely low cost, calls to the US& Canada.
Link
4. Vonage
This VoIP service offers the same features that you avail in the traditional telephone services - Voicemail, Caller ID, 3-way Calling, Call Return (*69). Call waiting and call forwarding. Vonage allows you to keep your existing telephone number. In case of power switched off or disrupted connection, Vonage offers the Network Unavailable Forwarding feature that will forward all your calls to landline or cell phone number.
Price
Vonage Unlimited calling plan includes calls to the United States, Canada, France, Ireland, Italy, Spain and the UK, plus free In-Network (calls between Vonage users) calls for only $24.99 a month.
Vonage charges a $29.99 activation fee.
The service also offers a 30-day money back guarantee that waives all these fees if you are not satisfied with their service.
4. VoIP.com
The service offers a an unlimited monthly calling plans to United States, Canada and Puerto Rico. It offers a comprehensive set of features and competitive international rates. They provide you with all the necessary tools common to traditional phone service at a lower price. The installation is easily plug-in the VoIP adapter to your home Internet modem and connect your phone to adapter. VoIP.com offers a free adapter when you sign up for their service.
The service requires high-speed Internet connection like cable or DSL, dial-up will not work. Users can simply plug-in the VoIP adapter to the home Internet modem and connect your phone to the adapter. They provide softphone with the service, and a second line and voicemail for your mobile phone. Their customer support features are not satisfactory
Price
Voip.com's Unlimited Monthly plan includes unlimited calling to the U.S., Canada and Puerto Rico for $19.95 a month.
They charge a one-time activation fee of $32.95. The cancellation fee is $39.95, if you discontinue service before one year.
Voip.com will charge you $65.00 equipment fee.
5. VoIPBuster
It's a free program uses latest technology to allow free and high-quality voice communication to people all over the world. From the free VoIPBuster software you can make regular phones in various popular destinations for free or call at an incredible low rate to any other phone on the planet. Users can also call the online friends  (pc-to-pc calls) for unlimited time for free. VoIPBuster 4.3 includes a new voice engine 6.10 with an improved adaption speed for the echo canceler and CPU usage.
Price
Free service