Windows 7 Security Issues That The Users Should Know
By Partho, Gaea News Network
Friday, December 4, 2009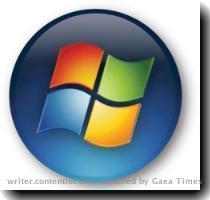 more images
Security issues have become a major problem with all Microsoft operating systems. This is due to the fact that the Windows OSes enjoy the largest user base worldwide. In the past, Microsoft's attempts to fortify the security system of its OSes have met with unexpected attacks and discovery of security loopholes. However, the company redesigned Windows 7 from ground up to ensure that it does not meet the fate of its predecessors. After all, Microsoft had to get past the Vista experience that bogged millions of PC users. A Security Intelligence report, released recently by Microsoft, points out that Windows 7 is better than Microsoft's previous generation operating systems. However, the tech experts are of the opinion that Windows 7 security is better than preceding Microsoft OSes, but it is not perfect.
In order to analyze the facts let's delve into the security features in Windows 7
DEP
As a matter of fact, Microsoft has retained few security features that debuted with Vista in Windows 7. The DEP feature was present in Vista, but it has been revamped for Windows 7. Another feature of Windows 7, named ASLR thwarts the attempts of the hackers to locate the OS kernel and make changes to it. The DEP introduced in Windows 7 shields vulnerable applications like certain Windows services and IE browser. The DEP of Windows Vista was not much effective in comparison.
BitLocker to Go
The BitLocker data encryption was introduced in Vista and it has been revamped as BitLocker to Go in Windows 7. It will make data encryption possible on the USB thumb drives. IE 8 comes as a part of Windows 7 and others can download it in their systems from the Microsoft site as well. This new browser offers enhanced security and spam protection. Like Chrome and Firefox, the rival browsers, IE8 can warn the users of a possible malicious or phishing web site before displaying it.
Windows 7 Firewall
However, the Windows Firewall needs improvement and it is way behind the third party software firewalls. However, the Windows 7 Firewall is way better than the one introduced in Windows XP. Microsoft also needs to ensure that the firewall does not become a system hog.
XP Mode Virtualization
Another complaint that Microsoft has faced many times is that its OSes hide the extensions for known file types. While it makes using Windows easier for the users, the hackers can try to exploit this feature and get access to the OS core. Windows 7 has a legacy mode named XP Mode Virtualization. It is ideal for running applications that still do not support Windows 7. It can come handy for people having old hardware and applications. However, running an application in a Simulated XP mode can also expose the system to online threats.
UAC
The UAC that resulted in many Vista users switching back to XP is also present in Windows 7. However, the users have more freedom in customizing this feature in Windows 7. The security experts think that fewer interruptions in the improved UAC will encourage more users to keep it activated in their PCs. However, on its own, UAC is not exactly a security feature. It prevents the hidden malware and Trojans from sneaking into a protected system.
Overall, Window 7 is build to offer better security than its predecessors. But, Microsoft could soon be in peril if it continues with its glitch-ups in the updated security patches.