Google Chrome OS: Secrets Disclosed
By Partho, Gaea News Network
Friday, November 20, 2009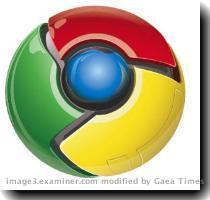 more images
Google Chrome OS has been surrounded by speculations since its inception. Finally, the details about its plans were made public at Googleplex today. Google also announced that it will release the operating system's code and design documents to the public. We had already discussed 7 secrets of the browser based OS.
We has also shared Microsoft's founder and former CEO Bill Gate's thoughts on the Google OS. There lightweight, browser-based OS significantly marks the beginning of a new species of OS that might lead to the extinction of hard drives. Chrome OS is exclusively build for netbooks, which finds more browser based usage. We decided to delve into its features to have a better insight.
Boot Speed
The new OS is highly focused on the speed.  It offers a breezy of boot time of about 7 seconds for users to login to their computers.
Interface
Chrome OS features an intuitive, especially easy for those who have handled Chrome browser. It offers a list of apps, the ability to pin apps in tabs, and widget-like Panels that pop up in the lower right-hand corner of the screen, somewhat like the tasklist in Gmail. For now Google states that everything in Chrome OS is subject to change before the first netbooks using it ship.
Availability
The Chrome OS netbooks will be shipped in late 2010. However, the OS won't be available for download to run and install. Chrome OS will be shipped with specific hardware from manufacturers partnering with Google.
No Hard Drive
Chrome OS netbooks will not enclose a hard drive. Instead, they will use non-volatile flash memory and Internet based storage for saving all data.
Applications
All the applications on Chrome OS will be web based. This would imply that the users won't have to install apps, manage updates or even backup their data. The data will be stored in a cloud. This will further enhance the security and reduce the risk viruses. Google claims that it will monitor code to prevent malicious activity in Chrome OS web apps.
Google would be introducing an app store like iPhone where all the apps would be available.
Open Source OS
Chrome OS is a Linux based OS that would run on the Chrome browser. All the application will run inside the browser.
Design
This is the hottest issue right now. According to Sundar Pichai, vice president of product management for Google
Every capability you want today, in the future it will be written as a web application
That paves a certain future for browser based OS like Chrome.
In addition, netbooks were a great hit in 2008 and 2009. However, the sales of netbook has declined over the period and prices have fallen below $400. The netbook shipments are falling below the expectations of  manufacturers. There could be a question on viability of the netbook sector. Still the netbooks continue to sell.
As of now we are still uncertain whether  netbooks with Chrome OS would become assailant of next gen computing.