Top 10 Ways to Disinfect And Save Your Windows 7 After Virus Infection
By Partho, Gaea News Network
Monday, April 5, 2010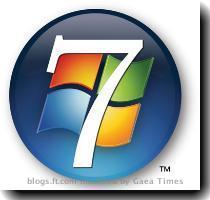 more images
Virus infection has always been an onus with Microsoft's Windows operating systems. Microsoft's "highly secured" Windows 7 is no exception either. Given the unsuccessful trails like Live OneCare and anti-malware Morro, Microsoft is yet to device a successful anti-virus. Having said that, Windows 7 has incurred a number of security enhancements that we had sited in our Windows 7 Security: A Comprehensive Guide. Now what if your newly adopted OS, Windows 7, suffers a virus attack. Just installing a compatible anti-virus and updating on time doesn't mean a virus free system. There is much to cover once your computer is under infected by virus. We decide to provide you a comprehensive overview of what you can do disinfect and save Windows 7 after it is infected.
1. Complete Virus Scan
Once you realize Windows 7 is infected with virus snap the networks and the Internet to ensure that the bug is not spread to others.  Now run  the anti-virus software until your computer is completely clean. You must perform a Full System Scan. Now reconnect your computer to the Internet and check that the anti-virus is updated.  If not, download the updates. To help you out we had assorted a list of top 5 antivirus for Windows 7 and the 7 best free antivirus for Windows 7
2. Reinstalling applications
Extent of a damaga caused depends on the effectiveness of the virus. It may happen that the virus ruins your Windows 7 OS and you need to reinstall it.Microsoft has significantly improved on the built in Backup and Restore capability of Windows 7.
One of the outstanding features in Windows 7 is the ability to create a System Image (and recovery disk) from the backup console. Essentially it creates asnapshot of your partitions and stores them on an external hard drive or DVD. This enables you to restore the entire system in original state or to recover from a system failure you can quickly restore the entire partition.
3. System Restore
Using system restore you can restore your computer to an earlier state without loosing data. In case your system is not working well due to a configuration change, or the introduction of viruses or other unwanted software, using the restore point can save you much hassles. To resolve the problem you need to restore your system to a earlier point, from where the computer started the showing the problems.  This will easily resolve the problems. Windows 7 makes it simpler to choose the restore point by offering a list of add or remove program.
In Windows 7 you can opt for scan affected programs. This feature scans your system to find all Programs and files that were added from selected Restore point.
4. Recover Windows 7 after virus attack
Some of the problems you face after a virus attack are due changes to the system due to the malicious software. There can be anomalies cropping up like control panel or task manager not opening, security permissions being changed, services or startup items added or modified or processes being run in the background which have been loaded by the virus.
Sometimes are the damages are irreversible and backups or new installations are last resorts. However, some of the changes can be fixed either using the anti-virus or third party tool like Virus Effect remover.
This software is a becomes active after the startup. There are several buttons and information displayed in the main interface from access to tools in the left sidebar to a tab driven interface that displays a processes tree and links to different tools which are essential for checking and repairing specific system settings, files and features.
Virus Effect Remover allows users to perform dozens of services that include scan services, startup locations, check system files, show suspicious files, generating a process list etc.
It also offers autorun details, process details, files and folders options, unlocker, other tools and options.
Further, the software links to various Microsoft Windows system tools like the Registry Editor, Group Policy Editor or MSConfig.
5. Clean the registry after virus infection
The most frustrating thing after a virus attack is the mess with registry.There isn't much for you to recognize from what remains in your PC as you totally quarantine the virus either using antivirus or manually. Most of the anti-virus companies are reluctant to clean up the registry without an extra amount to buy the extra functionality.
Registry fix
· Disabled task manager
· Disabled regedit
· Virus hook to explorer, safemode, and winlogon
· Missing or disabled options regarding file extension, hidden files, and super hidden
. Internet explorer caption
· No run
· No find
· No control panel
· And some more
You can use registry cleaners like CleanMyPC removes Trojans that utilize startup items and IE BHO.
6. Fixing file association
Virus attacks often disable system tools and file association which makes it tougher to spot and remove virus or malicious software from the PC. There is a free portable software File Association Fixer for Windows 7 that can fix the broken file association. File association essentially links a file type, like exe or jpg, to a program. It is a default program with which the file is executed.
Virus can modify for instance Registry files or folders so that they cannot be opened with the default program.
File Association Fixer displays a list of file types sorted alphabetically when the program is launched. Just click on any of the given file types and it will reset the file association to the default program. This must be done for every file type that the user wants to fix.
It is available for downloaded from the Windows Club website.
7. Updating the OS and software
Keeping your Operating System and Software programs updated is the best way to avoid malicious virus attacks. It is important to automatically download and install high-priority critical updates when they are available. In case you don't want to automate the updates, you can set notification for each update.
8. Turn on Windows 7 Firewall
The Internet Firewall blocks unwanted access to your computer via Internet or local network. Windows Firewall provides better protection against viruses, hackers and worms.
Windows 7 firewall goes a step ahead of Vista, providing you three choices of network - public network, home network or work network.
You can set up a HomeGroup by selecting the home network option. In such case the network discovery will be automatically turned on the network and they will be able to view your computer. Computers in the Homegroup will be able to share picture, music, video and document libraries and can share hardware devices such as printers.
In the work network, the network discovery gets on by default, but you will not be able to join the Homegroup. You have to select the Public Network when you are connected to the public wi-fi network at an airport, hotel or coffee shop or using the mobile broadband. Windows 7 firewall offers configure options for each profile using the Advanced Settings console.
Here are the things you need to configure in the Windows 7 Firewall
On/off status of the Windows firewall
Inbound connections (block, block all connections, or allow)
Outbound connections (allow or block)
Display notifications (whether or not to notify you when a program is blocked)
Allow unicast response to multicast or broadcast traffic
Apply local firewall rules created by the local administrator in addition to Group Policy firewall rules
Allow local connection security rules created by local administrators in addition to Group Policy connection security rules
9. Change passwords
This is one of the major things most of you forget to do after a virus attack. Some virus are developed to capture or crack passwords, which may lead to future vulnerabilities. It's better that you change all passwords, including ISP access passwords, FTP, and email passwords after a virus attack.
10.  Prevent future Virus attacks
In order to prevent virus attacks you need to keep the virus definitions current. Make sure that the security patches are up to date. Don't forget to ensure a regular backup schedule. Malicious e-mail attachments are the major source to spread the bugs on the Internet. To keep your Windows 7 safe never open/download an e-mail attachment from the strangers unless you are sure what the attachment is.