Windows Phone 7: Facts and Features
By Avik, Gaea News Network
Monday, October 11, 2010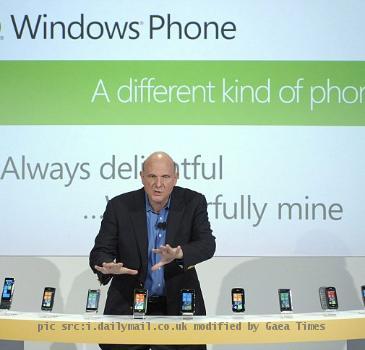 more images
Microsoft finally came up with the successor of Windows Mobile 6.5.3 in the form of Windows Phone 7. This time around Microsoft's bid happens to be on the right place. WP7 has started off quite well and is supposed to give both Android and iOS 4 a good challenge.
Well, why not check out a few things about the Windows Phone 7 Series:
Name change Windows Phone 7
Windows 7 mobile, is what the latest cell phone o.s. was due to be named by Microsoft. But now, they have made a wise step ahead. Microsoft Corporations can be counted upon as an expert in sequential naming conventions, and this happens to be yet another numerical winner from the house.
Hubs and Tiles both come as brand new attractions for Windows Phone 7 Series, and are at the heart of Microsoft's assault on Apple, Android and Blackberry. The demonstration at Mobile World Congress was mostly based around animated Tiles, very much like newer, shinier versions of the "Panels" demonstrated by Sony Ericsson on the X1. The Tiles can very well be linked to Twitter feeds, Facebook etc. but basically they're internet widgets, but shinier and cooler.
This is altogether a brand new concept for the Windows mobile platform, the six devised sections gather related content from the web, such as applications, programs and services, to help simplify everyday tasks.
It happens to be a troublesome issue for Microsoft in the past do you allow HTC et al to goof around with your shiny software, creating Sense or Samsung's TouchWIZ, or lock the whole thing down, restricting development? The company has now preferred the latter, with minimum hardware specifications for devices, such as a touch-screen and a 5-megapixel camera. Manufacturers will still be provided with the liberty to define some features, such as whether to include a physical keyboard.