Antivirus Software Launched By Kaspersky Lab
By Arnab Ghosh, Gaea News Network
Wednesday, August 11, 2010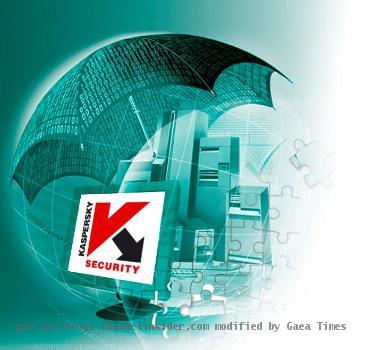 more images
MOSCOW, RUSSIA (GaeaTimes.com)- Those who are looking for an affordable ye effective protection for their PC and laptops in India have something to look forward to. Kaspersky Lab has launched its latest version of anti virus and internet security software for the Indian users. The 2011 versions of Kaspersky Antivirus and Kaspersky Internet Security are now available in market for INR 599 and INR 899 respectively. The interface is intuitive and easy even for the first timers. The new version of the system security suite now comes with System Watcher technology that scans the system for creation of files and cods that try to access the registry and core OS. If a user suspects a malicious code has made some changes in the OS kernel of his PC he can roll back to a safe system checkpoint at the click of a button.
The new feature in the Kaspersky Antivirus and Kaspersky Internet Security 2011 software is the inclusion of the Windows Gadget. It integrates with both Windows 7 and Vista Sidebar. The new version of these softwares has advanced sandbox technology. The applications can be installed in both 32 bit and 64 bit versions of Windows 7 and Vista. Since a lot of users in India still use Windows XP, the company has made the software compatible with that OS too though it is on its way out.
The Kaspersky Antivirus and Kaspersky Internet Security 2011 are less resource hungry than other rival software products and hence the users with slower and older systems can use them without worry. The installation is also a hassle free affair.