Cable customers' revenge: Companies forced to play nice as they lose video subscribers
By Deborah Yao, AP
Sunday, May 23, 2010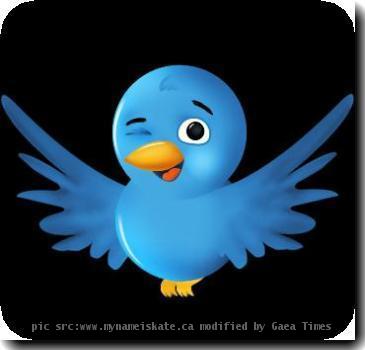 more images
Customers' revenge: Cable providers to play nice
PHILADELPHIA — For far too long, cable customers fumed as they waited in vain for the cable guy to show up. When he did come, sometimes it took multiple visits to fix outages. Some customers grappled with billing mistakes that took months to resolve. And cable prices went up every year.
Now it may be the cable customer's turn for revenge.
Cable TV operators are trying to treat their customers better. Consumers now can get a 30-day money-back guarantee from at least two major cable companies. Soon subscribers might set specific times for technician visits and get their orders confirmed in writing.
These sound like simple or even obvious steps, but they address longtime complaints about the cable TV business.
Cable companies are forced to do it because of intensifying competition from satellite TV and phone companies that offer video — and from people disconnecting subscription TV services altogether to watch videos online.
And people are leaving. In 2006, cable TV companies had 68.5 million video customers. The number fell to 63.3 million in 2009, according to research firm In-Stat.
"People have a bad opinion of their customer service," said Mike Paxton, principal analyst at In-Stat. "Until (cable) started losing customers, there was no pressure."
It won't be easy to change a poor reputation that was captured in a 1996 "Seinfeld" episode in which Kramer retaliates against his cable company by telling the technician he'll be home between 9 a.m. and 1 p.m. but then doesn't show up. In 2007, a Virginia woman was so upset at Comcast Corp.'s customer service that she smashed a keyboard with a hammer in a Comcast service center.
Cable's customer satisfaction ratings have been among the worst of any industry. In the American Customer Satisfaction Index, based on surveys of U.S. households, the four largest cable TV providers — Comcast, Time Warner Cable Inc., Cox Communications Inc. and Charter Communications Inc. — have averaged 59 on a scale of 1 to 100 since 2004, even with some improvement in this year's figures. In the last comparable rankings, cable TV came in below airlines, a business with byzantine fare rules, new fees for baggage and horror stories of passengers trapped for hours on planes.
First cable TV companies tried appealing to customers with discounts. Although overall cable service prices were rising, the companies offered bundles of TV, Internet and phone plans, and threw in some freebies and other promotions. But that only slowed customer defections and didn't halt them.
Now cable companies are trying to do more.
Comcast, the nation's largest cable TV provider, is making incremental changes that it hopes will collectively improve its reputation. It's offering a 30-day money-back guarantee on all services to unhappy customers and a $20 credit if the technician shows up late, even if he had called to say he'd be late. It also is testing a service that lets customers call to get the technician's estimated time of arrival.
Embarrassing snafus such as the hammer incident prompted Comcast to undergo a top-to-bottom assessment of its customer service. Tina Waters, who was named Comcast's first senior vice president of human performance last November, says one-quarter of service agents' performance reviews are now devoted to customer feedback.
Cox, the country's third-largest cable company, is testing the idea of letting customers set service appointments at specific times rather than two-hour windows. The trial is limited to New England and only for the first appointment of the day, at 8 a.m. If successful, the service will be rolled out nationally and eventually to cover the entire day.
This year, Charter Communications Inc. will start giving customers a written confirmation of their orders by e-mail, upon request. The e-mail will spell out the cost of the order, explain the installation process and describe other services. Usually, customers wait for their first bill and hope they don't have to dispute charges.
"No more scribbled notes on a pad by the phone," said spokeswoman Anita Lamont.
That would be welcome news to Marc Pachtman, a lawyer in Boothwyn, Pa., who tussled with Comcast for about 10 months over several issues, including charges on his bill that were higher than the cable package he thought he ordered.
Pachtman said he was charged $51 for cable TV and $46 for Internet after being told it would be $45 for TV and $35 for Internet. He also paid $42 a month for phone service, but Comcast got that right. Eventually, after several calls to Comcast, he got a refund and a six-month promotional plan that combined TV, Internet and phone services for $94 a month, down from around $140 he had been paying.
"I had to do a lot of jumping up and down," Pachtman said. "If they would be forced to confirm things in writing, it should standardize their programs to the point so there's no variation to what customer representatives can say."
It doesn't help that while there are Federal Communications Commission standards for cable customer service, other cable regulations vary based on who is enforcing them. Depending on the location, that could be a state commission, a city council or another body.
Such inconsistent standards, and a near-monopoly on TV service in the areas that cable companies serve, have let them get away with treating customers indifferently for years. The FCC requires cable companies to tell customers if their rates are going up — but that can come in a notice in a local newspaper.
"Practically speaking, nobody reads that stuff," said Ken Fellman, president of the National Association of Telecommunications Officers and Advisors, which represents local officials.
Recently, though, cable companies such as Comcast, Charter and Time Warner Cable have been reaching out to customers through Twitter and other social networking sites to find complaints and resolve problems.
That impressed Steve Curtin of Denver, who tweeted about his Comcast Internet service conking out last spring before calling the cable company. A cable agent reached out to him and got him back online within half an hour.
"I was quite surprised," he said.
Filed under:
Information Technology
,
Social Networking
,
Technology
,
Telecommunications
,
Twitter
,
Windows
Tags:
Cable Television
,
Customer Service
,
North America
,
Pennsylvania
,
Philadelphia
,
United States