Federal Communications Commission abandons efforts to reach compromise on network neutrality
By Joelle Tessler, AP
Thursday, August 5, 2010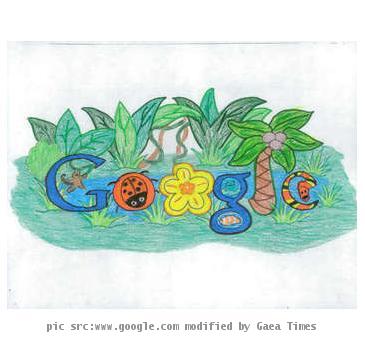 more images
FCC abandons efforts at net neutrality compromise
WASHINGTON — Federal regulators are abandoning efforts to negotiate a compromise on so-called "network neutrality" rules intended to ensure that phone and cable TV companies cannot discriminate against Internet traffic traveling over their broadband lines.
The announcement Thursday by the Federal Communications Commission ends weeks of FCC-brokered talks to try to reach an agreement on the thorny issue among a handful of big phone, cable and Internet companies. And it comes as two big companies that have been taking part in those talks — Verizon Communications Inc. and Google Inc. — attempt to hammer out their own separate proposal for how broadband providers should treat Internet traffic.
Verizon and Google expect to unveil their proposal within days and hope it will provide a framework for net neutrality legislation in Congress, said several people briefed on the negotiations between the companies. They spoke on condition of anonymity because the agreement is still not final.
But according to one person close to the FCC talks, the deal also undermined the discussions taking place at the FCC and progress that had been made toward an industry-wide compromise. This person said FCC officials fear that the proposal from Google and Verizon would not do enough to prevent phone and cable companies from using their control over broadband connections to become online gatekeepers. FCC Chairman Julius Genachowski wants to adopt rules to ensure that broadband subscribers could access all online content, applications, services and devices as long as they are legal.
"We have called off this round of stakeholder discussions," FCC Chief of Staff Edward Lazarus said in a statement. "It has been productive on several fronts, but has not generated a robust framework to preserve the openness and freedom of the Internet — one that drives innovation, investment, free speech, and consumer choice. All options remain on the table as we continue to seek broad input on this vital issue."
Network neutrality — or open Internet rules — are a centerpiece of the Obama administration's technology policy, but the issue has divided the technology and telecommunications industries.
Many big Internet companies and public interest groups say the rules are needed to prevent phone and cable operators from slowing or blocking Internet phone calls, online video and other Web services that compete with their core businesses. They also worry that without net neutrality protections, broadband providers could start charging extra for priority access over their lines — creating a two-tiered Internet that delivers better connections to online companies that can pay more. Google and online calling service Skype have led the push for strong net neutrality rules.
But the phone and cable companies — including Verizon, AT&T Inc. and Comcast Corp. — say they need flexibility to manage network traffic so that high-bandwidth applications don't hog capacity and slow down their systems. They also argue that after spending billions to upgrade their networks for broadband, they need to be able earn a healthy return by offering premium services and warn that burdensome net neutrality rules would stifle future investments.
The person close to the FCC talks, who is also familiar with the Google and Verizon discussions, said the proposal being drafted by the companies would prohibit phone and cable operators from giving special treatment to any online traffic flowing over the public Internet.
But it would allow broadband providers to charge extra to route traffic from premium services such as Internet gaming, Web video and online health care over dedicated systems. And it would not apply net neutrality rules to wireless networks, which have more bandwidth constraints than landline systems.
Those two details have alarmed many public interest groups, who are now accusing Google of selling out a cause that it once championed.
Josh Silver, founder and president of the group Free Press, said any deal that allows some Internet traffic to be prioritized over other traffic does not qualify as true network neutrality.
Still, public interest groups were pleased to see the FCC abandon its efforts to craft an industry-backed deal because they feared the result would not protect consumers and had involved primarily the large industry players.
For his part, Verizon Executive Vice President Tom Tauke said the company will continue to work with the FCC and Congress to establish a net neutrality framework that ensures "the Internet remains open . and investment remains robust."
At this point, it's unclear what the FCC's next step will be. Before it moves ahead with any network neutrality proposal, the agency must first establish its authority to regulate broadband in the aftermath of a federal appeals court ruling in April that cast doubt on its existing regulatory framework.
The FCC currently treats broadband as a lightly regulated "information service" and had argued that this approach gave it ample authority to mandate net neutrality. The U.S. Court of Appeals for the District of Columbia rejected this argument when it ruled that the FCC had overstepped its authority when it ordered Comcast to stop blocking its subscribers from using an online file-sharing service called BitTorrent to swap movies and other big files.
Genachowski has therefore proposed redefining broadband as a telecommunications service subject to "common carrier" obligations to treat all traffic equally. His plan has run into fierce resistance from the phone and cable companies, however.
Filed under:
Google
,
Information Technology
,
Politics
,
Technology
,
Telecommunications
,
Web Services
Tags:
Cable Television
,
Communication Technology
,
Computing And Information Technology
,
Consumer Electronics
,
Fcc-net Neutrality Talks
,
Government Regulations
,
Internet Technology
,
Mobile Communications
,
National Courts
,
Net neutrality
,
Network Neutrality
,
North America
,
Online Media
,
Political Organizations
,
Technology Issues
,
United States
,
Washington