Farmers use Twitter, YouTube to counter criticism from environmental, animal rights groups
By Juliana Barbassa, AP
Friday, July 2, 2010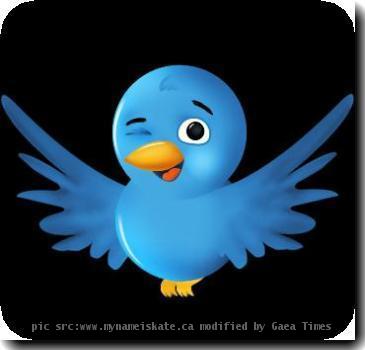 more images
Farmers defend way of life with Facebook, Twitter
DENAIR, Calif. — When a video of dairy cows being punched and prodded with pitchforks was recently released by an animal rights group, it made the rounds on YouTube and generated the expected angry responses.
But it also raised a flurry of outrage from another corner of the Internet: Farmers fought back, blogging, tweeting, uploading their own videos and chatting on Facebook to defend their industry and explain the abuse did not represent their practices.
Growers aren't usually thought of as a wired, social-networking bunch. But frustration at being the targets of tech-wise environmental or animal rights groups has inspired them to get involved with social media and answer in kind.
Armed with smart phones that allow them to post status updates from a tractor seat and increasingly comfortable issuing pithy one-liners on the short-messaging site Twitter, they're going online to tell their own stories, connect to a public they feel doesn't understand them, exchange information and break the isolation they feel on the farm.
"There is so much negative publicity out there, and no one was getting our message out," said Ray Prock Jr., a second-generation Central California dairy farmer whose blog posts and tweets relay information on everything from emergency drills for handling manure spills to lactose intolerance.
Prock was among those who responded to the video, taking time out from his family vacation to vent his frustration.
"Every other farmer I know who cares for animals has at one time or another put those animals' well being ahead of their own or their families' time or needs," he wrote on his blog.
Prock's wife and two children live on the 240-acre farm, and his 9-year-old son has started helping his father, uncles and grandfather care for the family's 450 cows.
"This is where my family lives — I care for the air, and the water, the environment, the cows," Prock said, walking through the open, airy barns. "This is what I wish I could show people."
The dairy industry in particular has been the focus of undercover videotaping by animals rights groups. In one video released on YouTube, a cow too weak to walk to slaughter is run over by a forklift operator. In another video posted in October, workers at a Vermont slaughterhouse kicked day-old calves.
Animal rights advocates turned to social media because they didn't have the money to counter advertisements paid for by farm marketing groups, said Nathan Runkle, director of Mercy For Animals, the organization responsible for the video showing the cows being prodded with pitchforks. He said farmers would do better to focus their efforts on reform because without bad practices, there'd be no bad publicity to counter.
Farmers say the videos are shocking but don't represent how most of them treat their animals. They worry Americans won't realize this because they're several generations removed from life on the farm, don't know any farmers and have little idea how their food is produced. The only information about food and farming that most people get comes from the Internet, and exchanges were taking place on sites like YouTube or Twitter without any input from farmers.
"We weren't part of the conversation," Prock said. "And if we aren't telling our story, other people will, and they'll tell it the way they want to."
He now has nearly 11,000 followers on Twitter — many of them farmers empathizing about things like working in 100-plus degree heat. But he also answers questions from followers trying to make sense of the buzzwords they hear: What makes a cow "free range," or what exactly constitutes a "family farm"?
Prock and a handful of other farmers also have started the AgChat Foundation, which aims get more farmers on YouTube, MySpace, Facebook, Twitter and other sites to explain what they do on the farm and answer questions from the public.
They're holding their first social media training in August and hope to soon have grants for farmers who are interested in social media but don't have the tools — smart phones, laptops and broadband Internet connections — that would make social networking easier.
Kelly Rivard, a 20-year-old college student in Chicago, started posting on Twitter and blogging about agriculture on her site, Midwestern Gold, in part as a way to keep in touch with farming.
The interest from farmers she met online was such that next month she'll give her first crash course in Chicago on using social media for farm advocacy.
"The idea is to slowly introduce them, even if they don't use it right away," she said.
Others are finding the interactive media are just the simplest, most direct way of sharing information.
Matthew Fidelibus, a researcher and farm adviser for the University of California, Davis, started using Twitter as a way to get important information to grape growers quickly — if the risk of powdery mildew on grapevines was high for a particular region, farmers could react in time, for example.
A tool like Facebook, which allows participants to share photos or video, takes the interaction further. Farmers can post a picture of something problematic — say, a worm they can't identify — and get advice from experts like Fidelibus or each other immediately.
Social sites are ideal for this purpose — easy, fast and free, at a time when state support for university extension programs is dwindling, he said.
National marketing groups that represent farmers have also taken action. In California's Central Valley, there have been three panels over the last three months on farm uses for social media as part of various ag related conferences.
Dairy Management Inc., a group funded by dairy producers, hired a 20-something to help their members learn to navigate social Web sites.
After three webinars and two in-person trainings, Jolene Griffin has given 1,200 farmers and others involved in agriculture her basic pitch on what social media is about and how to best use it.
"We tell them you can do this from your phone in the milking parlor," she said. "There are so many applications, but we really encourage them to just pick one, dip their toes into it, get familiar with it."
Online:
AgChat Foundation: agchat.org/
Ray Prock Jr.: raylindairy.wordpress.com/
Midwestern Gold: illinois-corn.blogspot.com/
Mercy For Animals: www.mercyforanimals.org/
Filed under:
Facebook
,
MySpace
,
Social Networking
,
Society
,
Technology
,
Twitter
Tags:
Animal Welfare
,
California
,
Computing And Information Technology
,
Denair
,
Food And Drink
,
Internet Technology
,
North America
,
Online Media
,
United States
,
Youtube