GM's Whitacre says Austin will be among cities for rollout of electric-powered Chevy Volt
By Kelley Shannon, AP
Thursday, July 1, 2010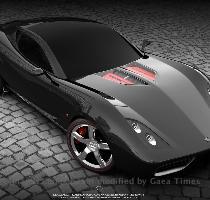 more images
GM's Whitacre: Austin added to Volt rollout list
AUSTIN, Texas — Texas, New York, New Jersey and Connecticut will join the states where General Motors will roll out its electric car, the Chevrolet Volt, GM CEO Ed Whitacre announced Thursday.
The debut list originally included Washington, D.C., California and Michigan. GM expects to have the cars in showrooms by November.
Austin will be the first Texas city where the Volt will go on sale because it is known as an environmentally conscious place, Whitacre said.
"This is a new technology. This is green. This is electric," Whitacre said. Other Texas markets will get the car shortly after Austin, likely in 2011, he said.
Whitacre drove up to a downtown Austin hotel in a Chevrolet Volt, which Whitacre said can travel 40 miles on pure-electric power. After that, the small gasoline engine will kick in to generate power for the electric motor.
The distance the car can travel will eliminate the "range anxiety" some consumers have with electric cars, he said.
"This car, the Volt, does not have that problem, and that's why it's going to change the game for electric vehicles," Whitacre told the chamber audience.
Last month, GM's electric car chief said engineers were working on computer software issues, mainly in areas that monitor the car's complex electric power system. Micky Bly, GM's executive director of electric vehicles, said he's confident the car will be ready in November and that it will achieve the advertised electric range.
The Volt will have electric car competition shortly after it goes on sale. Nissan Motor Co. plans to roll out its Leaf all-electric car in December. The company says it will get up to 100 miles on a single charge. The Leaf has no backup engine on board and must be recharged after its batteries are depleted before it can travel again. But it also uses no gasoline.
The four-door hatchback Leaf will have a base price of $32,780, but it's eligible for a $7,500 federal tax credit, making it closer to $25,000. The Volt is expected to cost around $35,000, or $27,500 with the tax credit, although pricing has not been announced.
Whitacre said that to call attention to the rollout, the Chevrolet Volt will embark on a four-day "Freedom Drive" from Austin to New York.
Whitacre told the Texas audience GM has made progress financially over the past year.
"For starters, we're making money again. That's an important milestone for the new General Motors," he said.
General Motors Co. emerged from U.S. government-led restructuring last July. The automaker plans to conduct a public stock offering that's at the heart of the company's revival.
The U.S. Treasury Department has said it expects to sell some of its 61 percent stake in GM when the company goes public. The initial public offering could happen as early as October. It's expected to be among the largest initial public offerings in U.S. history.
GM has said the IPO may occur in late 2010 or early 2011, and Whitacre said Thursday he had no updates on when it will be. Despite a still sluggish economy, he said this is a good year for a public offering.
"We're aiming for it as soon as we can get there," he said. "We have some things that we have yet to do. I can't have a date, but I think this is a good year to do it if we can get everything done. I think this is a great year."
Auto Writer Tom Krisher contributed to this report from Detroit.
(This version CORRECTS Corrects graf 2 to delete repeated reference to New Jersey, add Michigan to original debut states)