How To Get Google Buzz
By Naiwrita, Gaea News Network
Wednesday, February 10, 2010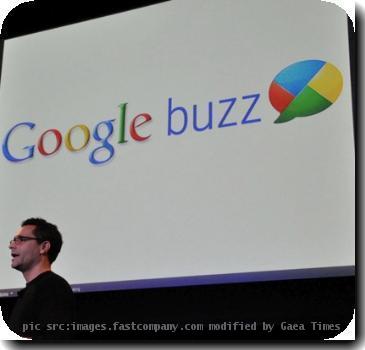 more images
CALIFORNIA (GaeaTimes.com)- As a follow up to Orkut, and in a bid to compete with the others in the social networking area, search giant Google has launched a new service, called the Google Buzz. It is being speculated that the service has been launched with the aim of providing some tough competition to the other social networking giants like Twitter and Facebook. Google Buzz is being hailed as a very user friendly communication tool. It has been created by the Canadian engineers associated with the Waterloo office of the company. Since it is an absolutely new application, most of the social networking freaks, eager to join the service as soon as possible, are wondering how to get Google Buzz.
As it has been said, Google Buzz is a totally user friendly application. It has been incorporated right within the Gmail interface, much like Orkut. So that means that any Gmail user can get Google Buzz, and just needs to create an account in order to start using it. Moreover, if a user is not able to gain access to his or her PC, one can gain access to Google Buzz on smartphones too.
Google Buzz is enabled with all the regular features that generally come with the other social networking sites. One can share links, videos, photos and status updates with the friends on one's account. It is somewhat like Google Wave, in that it shows conversations real time. Moreover, one can always mute a particular post, and also the comment thread if one wishes, but does not necessarily have to delete the user. Once a user has got access to Google Buzz, a list of contacts is proposed to him.