Google Buzz API includes Location Specific Alerts: Tracks
By Partho, Gaea News Network
Friday, August 27, 2010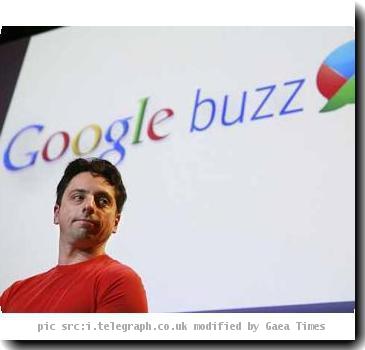 more images
Only recently Google's was in news for its new social networking venture initiating a direct tussle with Facebook. With much ado on Facebook Places feature Google couldn't wait to announce its new feature Track. The Google Alerts feature already notifies the users on what's going on around them. What's more the search might be restricted to a specific geographical area. The new feature will be able to do the same thing in Google Buzz with the latest features.
The API will allow users to enter a search query and new public posts in real time. To match the query it uses PubSubHubbub that uses the same standards as used by the fire and garden hoses.
In order to receive the updates you are needed to send a query to the track endpoint and subsribe to the returned link. Once done you will start receiving updates. For a "quick spin" subscribe to the track endpoint via Google Reader, which supports PubSubHubbub. Say for instance, you're looking for updates on tea and coffee in the new public Google Buzz posts about the topic. Open Google Reader click "Add Subscription" and paste in the following URL
www.googleapis.com/buzz/v1/activities/track?q=coffee+OR+tea
The feature already uses Gnip and SuperFeedr as two firehose partners. Gnip added the feature to their API aggregation service with only a couple of hours of work. Their service update should be live early next week.
It would be exciting to see how the developers use this feature. This is experimental and there might be changes in response to its use.
Google had been looking for ways to make the use of Google Buzz API more developer-friendly. They will be working to improve the error messaging.
For details you can visit this site Google Buzz API documentation site and drop in your queries in Developer Forum.