Will Microsoft Outlook 2010 Social Connector beat Google Buzz
By Partho, Gaea News Network
Tuesday, February 16, 2010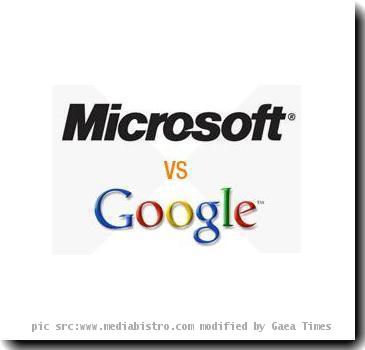 more images
With Google Buzz is being increasingly hyped as Facebook and Twitter-killer, it awaits yet another rival in Microsoft Outlook 2010. Google's concept to merge public broadcasting (buzz) with private service (Gmail) was received with lot of heat, especially over its privacy flaws. With some mixed reactions, Google Buzz is still awaiting a consensus for full-fledged acceptance of its imbued social media. However, Google's concept of integrating social networking with email platform is not unrivaled. Microsoft takes a similar approach to combine messaging and social networking with social connectors for its email service Outlook 2010.
Google started addressing the privacy concerns tweaking the service multiple times over the past week.  Given the privacy issues, Buzz still needs to overcome its dependency on Gmail. Those using Gmail as their primary email client will have Buzz as their natural extension of that application to incorporate your social networks or least your Google contacts and Twitter.
Office 2010 is expected to be launched by the end of this year. Currently we have the beta version of Outlook 2010. Microsoft had already announced a new feature called Social Connectors.
The Reading Pane in Outlook has an expandable People Pane. Expanding the People Pane shows a complete messaging and communication history for the given contacts — emails, attachments, calender events, activities and status updates.
Distinct socializing approach
The Google Buzz offers a more social approach. You might be able to participate in an ongoing thread directly from within Gmail.  Going a step ahead of Twitter, it allows microblogging status updates without the 140-character limitation.
Buzz turns email platform into new social networking tool, while Outlook 2010 offers social connectors an efficient way to manage their existing social networks.
Managing the updates
Google buzz seems overcrowded and dunks the inbox with a steady stream of comments and status updates. In case you don't manage the privacy of your comments and threads, you are at a risk of exposing information to parties that you don't even know. The Buzz posts are somewhat like Twitter that are primarily public. However, Buzz looks more organized than Twitter as they present a message thread.
Microsoft adopts a contact-centric approach that enables you to quickly and easily view all content related to a particular user, including their recent Twitter tweets, Facebook status updates, or other social networking interactions. What's more relevant Outlook 2010 doesn't overwhelm your inbox or dump loads of irrelevant communications on you.
Tying with other networks
Google Buzz allows tying to Google contacts and a single Twitter account into the Buzz network. Outlook 2010 social connectors is a more open platform. Outlook 2010 social connector is a more more open platform.
Microsoft has created a software development kit that enables the programmers to create add-ins for Outlook to tie in any other network.
Users feedback
Most of the Google Buzz users are complaining against the addition of Buzz to Gmail saying that it leads to a huge distraction.
Outlook 2010 social connector has a much less chaotic and more functional approach, especially form business perspective.
Microsoft would be officially launching Office 2010 within a months and the social connector features is not yet available. Still Microsoft seems to adopt a more efficient and productive approach for social networking with social connector that would certainly benefit the business professional, as they mainly rely on Microsoft Outlook for e-mail. This could be an advantage for those who are interested in integrating social networks beyond Twitter. It remains to see whether Microsoft's concept could fill in the fissures left by Google Buzz.