'I Like It On Facebook': What It Means
By Tias, Gaea News Network
Wednesday, October 6, 2010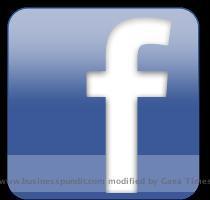 more images
SAN FRANCISCO (GaeaTimes.com)- The latest phenomenon on Facebook is women posting SMs that start with 'I like it on'. While many, unaware of the breast cancer awareness campaign, found the SMs rather provocative, the viral marketing has been a successful one for the campaign. The campaign has asked the women to reveal where they like to rest their handbags and women have been putting up SMs such as 'I like it on the kitchen counter', 'I like it on the couch' and even 'I like it on the bed'. In spite of the cheekiness of the campaign, Facebook has been abuzz with the SMs over the last few days.
October is the breast cancer awareness week and last year at this time, Facebook was abuzz with the SM updates of colors. Many wondered what 'hot pink' and 'red' stood for. It gradually emerged that the women were putting up the colors of their bra. The campaign took a rather sexual turn when women started to post 'nothing' as their SM. The women this year have been putting up the SM about where they like to keep their purses but most readers will agree that the purses has been conveniently replaced with 'it'. This gives the 'I like it..' campaign the much needed curiosity factor that it needs to generate.
One insider revealed about the viral Facebook campaign, staring with 'I like it on', that the purpose is to unite the women across the planet in a rather secretive manner. Though men have found themselves in the dark, the campaign has also urged them to reveal their preference of placing their purses.