Relax without getting the ax; Most Americans won't be napping this Thanksgiving; Free Wi-Fi
By Erin Conroy, AP
Tuesday, November 24, 2009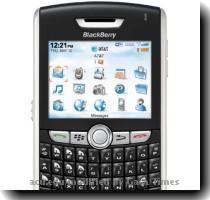 Relax without getting the ax; Fewer turkey naps
RELAX WITHOUT GETTING THE AX: Layoffs and budget cuts may make you anxious, but that's no reason to triple your workload. In fact, there are many ways to look as though you're working hard when you're hardly working, says business humorist Stanley Bing.
His new book, "How to Relax Without Getting the Axe: A Survival Guide to the New Workplace," lists such strategies to liberate yourself from boring and tedious work tasks.
"There is a tremendous amount of pressure in the workplace right now, so it's really a matter of meeting the requirements of your job while also having control over the workflow of that job," said Bing, a regular columnist for Fortune magazine.
— The easiest way to remove yourself from a small project you don't want to deal with is asking, or even tricking, others into doing it for you. There's a polite word for this: delegation.
— Your absence could support the idea that you're a busy beaver always on the road, especially if you take conference calls and are constantly available via BlackBerry. Don't forget to shoot some out right before you go to bed to give the impression you work around the clock.
— To prove your value to bosses, find a small problem somewhere to which you are the only person with access to the solution. Then offer to handle it so that they don't have to.
— Look into corporate programs involving mentoring, philanthropy, community-based activity and social activism. It can be a pleasant alternative to actual work.
SOMETHING IN THE TURKEY?: Eating turkey might make you sleepy, but most Americans are not napping on Thanksgiving, according to a recent survey. Instead, they are sleeping in the next morning and eluding Black Friday discounts.
The telephone poll of 1,001 Americans found that 71 percent stay awake on the holiday despite turkey's legendary soporific power while, curiously, more than half said they know someone who isn't able to.
Contrary to popular thinking, it's not the turkey's fault that people tend to feel drowsy after the holiday meal. There is an amino acid in turkey that induces fatigue, but experts say it really just results from a combination of eating and drinking too much.
Meanwhile, seven in 10 surveyed said they do not shop the next day. For those who do, 67 percent woke up before 8 a.m., while 42 percent climb out of bed before 6 a.m. and 12 percent rise before 4 a.m. to hit the stores.
The telephone poll was conducted by Ipsos Public Affairs on behalf of bedding products Web site SleepBetter.org between Nov. 5 and Nov. 8. The survey has a margin of sampling error of plus or minus 3.1 percentage points.
FREE WI-FI: The number of free public Wi-Fi or wireless local area network locations in the U.S. is 81 percent greater than the amount worldwide, according to a recent study.
Nearly half of those U.S. locations are cafes, bars and restaurants, while paid public Wi-Fi is more common in airports, travel centers, campgrounds, hotels and convention centers, according to the report from online media company JiWire Inc.
Based on data from approximately 280,000 public Wi-Fi locations, as well as 2,633 people randomly selected in about 80 U.S. airports, the survey found that 26 percent of business travelers visit social networking sites, compared with twice as many personal travelers. About a third from each group look for local information.
Less than a fifth of airport Wi-Fi users spent less than 30 minutes online, while about a third spend more than an hour on the Internet, the data said.
"The idea, particularly when it comes to business travelers, has been that they're just checking their e-mail quickly before hopping on a plane," said David Staas, the senior vice president of marketing for JiWire. "Actually, they're connected for an extended time checking social networks, maybe gaming online, shopping, killing time and mixing business with pleasure."
Filed under:
Blackberry
,
Information Technology
,
Social Networking
Tags:
Bing
,
Black friday
,
Holidays
,
North America
,
Occasions
,
Online Media
,
Products And Services
,
Thanksgiving
,
Travel
,
United States
,
Us-watercooler