Drugstores, convenience stores offer solace to the heaviest holiday procrastinators
By Mae Anderson, AP
Wednesday, December 23, 2009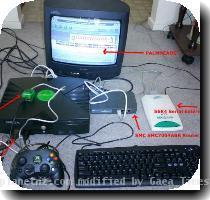 more images
Holiday Shopping Notebook: At the VERY last minute
For serious holiday shopping procrastinators, drugstores and convenience stores are offering last-minute deals. Even better for the desperate, many of them will still be open at, say, 3 a.m. Dec. 25.
The last-minute rush tends to make these stores busier than they are the rest of the season.
"Like every Christmas season, our performance is driven by the final days, which makes this a big week," said Walgreen Co. CEO Greg Wasson on a conference call with investors Monday. "It could be a more important this year as more consumers delayed the holiday shopping to the last minute."
Most Walgreens locations will be open until midnight Christmas Eve. Nearly 1,600 24-hour locations will be open all night. On Christmas Day, non-24-hour locations will be open 9 a.m.- 6 p.m.
The drugstore has tech gifts like a Kodak Digital Camera for $69.99 and Disney products, remote-controlled toys and games. And batteries. Don't forget the batteries.
7-Eleven, open 24 hours, has items like prepaid cell phones, including a Verizon Smooth u350 phone for $19.99 that features a camera, Bluetooth and Verizon service, DVDs, wine, cookies and gift cards such as iTunes cards.
7-Eleven said already, gift-card sales are up in the high double-digits, the most popular being the 7-Eleven card, a prepaid Visa card and iTunes gift cards.
For fans of online role-playing games, 7-Eleven has also increased its selection of multiplayer online game gift cards, which let players buy play time or items in online games, including World of Warcraft and Mafia Wars.
At CVS, 1,250 stores will be open 24 hours and the rest will have extended hours, open until midnight on Wednesday. In addition more than 5,400 stores will be open Christmas Day.
CVS is offering electronics on sale, including a Prism 7-inch high-definition LCD TV for $79.99 and a Craig mp3 player for $29.99. The drugstore chain is also offering perfume from Mariah Carey, Halle Berry and others for $19.99 and spa sets starting at $14.99.
For those who don't want to brave the stores, there's still time to order gift cards online and send them electronically, though even those have a cutoff.
Victoria's Secret says you can order a gift certificate online by 3 p.m. on Christmas Day, and it will be delivered via e-mail that day. At Macys.com, you can order and send its e-gift cards until 1 p.m. Dec. 24.
____
Stores extend hours in wake of weekend storm
The winter storm that blew up the East Coast this weekend may not have been good news for retailers, but last-minute shoppers have an excuse as they catch up as the hours tick down to Christmas.
Aiming to grab that business, some stores are extending hours.
Flo Dupree, from the Bronx, said she listened to the weather report and didn't go out shopping this weekend, though now she regrets it.
"Everyone was saying it would snow, and I thought, 'I don't want to go out in the snow,' but I should have gone out," she said, playing catch up at Manhattan Mall on Monday.
She wasn't alone. ShopperTrak reported that U.S. store traffic fell 12 percent on "Super Saturday," the last Saturday before Christmas and usually one of the busiest shopping days of the year.
Toys R Us said about 300 stores in the East Coast will stay open 6 a.m.- 1 a.m. through Wednesday and would be open 6 a.m.-9 p.m. on Christmas Eve, an hour later than stores elsewhere.
The retailer, based in Wayne, N.J., is also offering up to 50 percent off through Wednesday on items such as Power Rangers action figures and board games like "Clue: Secrets and Spies."
Borders stores throughout the East Coast will be open until midnight through Wednesday. The bookseller, based in Ann Arbor, Mich., is offering a variety of toys and gifts for $25 and under, including Shrinky Dinks priced from $6.99 and science kits such as the Meteor Rocket Science Kit for $19.99.
Target said stores along the East Coast, including all the stores in Virginia, Maryland, Washington, D.C., New Jersey, Delaware, Connecticut and Rhode Island and many stores in New York, Pennsylvania and Massachusetts will stay open until midnight each day through Wednesday.
Check Target.com to find out local hours.
____
Stores unveil post-Christmas deals
For those who want to put off shopping even longer, J.C. Penney and Wal-Mart Stores have already announced post-Christmas deals.
J.C. Penney will open at 5 a.m. Dec. 26, the earliest it has ever opened that day. More than 100 items will be on sale until 1 p.m. And the company will offer coupons such as $10 off a $50 purchase or $15 off a $75 purchase, good for use both online and in store between Saturday, Dec. 26 and Monday, Dec. 28.
The department-store operator, based in Plano, Texas, will have all new merchandise in its teen department, because teens typically head to the mall after Christmas to spend cash gifts and gift cards.
Walmart will offer deals each day from Dec. 26 to New Year's Day. It will give out a $50 Walmart gift card with an Xbox 360 purchase, offer an eMachine netbook for $228 and offer some home holiday items and toys at up to 50 percent off. It will also extend previously announced holiday deals including some Blu-ray movies for under $20.
Filed under:
Technology
Tags:
Christmas
,
Consumer Electronics
,
Entertainment And Media Technology
,
Games
,
Gift Shopping
,
Holidays
,
New York
,
New York City
,
North America
,
Occasions
,
Online Media
,
Recreation And Leisure
,
Shopping
,
United States
,
Virtual Worlds