Skeptics question French President Sarkozy's Facebook post suggesting he saw Berlin Wall fall
By Angela Charlton, AP
Monday, November 9, 2009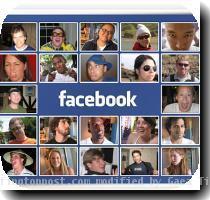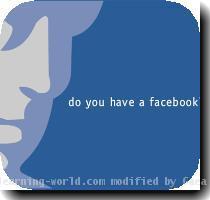 Sarkozy Berlin Wall claims raise questions
PARIS — Where was Nicolas Sarkozy when the Berlin Wall fell?
The French president suggests — in a casual post on his Facebook page — that he was at Checkpoint Charlie, chipping away at the Cold War with a pickax alonside throngs of Berliners on Nov. 9, 1989.
French journalists aren't so sure. They question his account of the epochal event and suggest he only went a day or even a week later. They are asking why Sarkozy didn't speak of it earlier, posting his account only Sunday, the night before leaving for Berlin to mark Monday's 20th anniversary of the Wall's demise with other world leaders.
French Web sites and airwaves Monday obsessed about Sarkozy's whereabouts in 1989. The debate threatened to overshadow a costly concert and light show in central Paris Monday night celebrating the anniversary.
Beyond the dithering over dates, the affair renewed criticism of a leader critics say is untouchable even when he makes mistakes, and oft-dubbed an "omnipresident" for dominating French politics and media.
The Facebook post is entitled "Memories of the fall of the Berlin wall, Nov. 9, 1989″ and is topped by a picture of Sarkozy chipping into a graffiti-covered wall.
At the time, Sarkozy was a 34-year-old top official in the conservative RPR party, serving under Alain Juppe, who later became prime minister.
"The morning of November 9th, we were interested by information coming from Berlin, seeming to announce a change in Germany's divided capital. Alain Juppe and I decided to leave Paris to participate in the event that was shaping up," the Facebook post says.
Alain Auffray of the left-leaning daily Liberation, who reported from Berlin that day, says Sarkozy couldn't have arrived so quickly, because the events unfolded late in the day Nov. 9.
"No one knew that morning what would happen," he told The Associated Press by telephone from Berlin on Monday. The press conference that opened the border was in the evening, and the crowds began arriving well after nightfall.
Auffray suggested the dates were fudged and that Sarkozy was there a few days later.
"For me it's not an illustration of a megalomaniacal president, but of the pressure on his aides to tell nice stories" about the president, he said.
Conservative French daily Le Figaro published archived articles showing that Juppe was at an event in rural France — far from Checkpoint Charlie — on Nov. 9 and that he went to Berlin on Nov. 16.
German newspaper Web sites Monday questioned a "PR legend" and a "dubious sounding story about the Berlin wall."
"Is Nicolas Sarkozy rewriting history?" asked the Web site of French newsmagazine Le Point.
A former finance minister called Sarkozy's claim "a joke," according to Le Point. Alain Madelin was reported to have seen Sarkozy at the Wall, but insisted he wasn't there the 9th.
Sarkozy's then-boss, Juppe, has waffled. He has said the Berlin jaunt was the 10th or 11th, or the 16th, or that he couldn't remember. Finally, in a blog post Monday, he settled on the 9th.
Presidential spokesman Franck Louvrier insisted Sarkozy was at the wall on the 9th.
The man pictured with Sarkozy on Facebook backs the president's version of events.
Jean-Jacques de Peretti, then an official with the RPR party and now a mayor, says they went to Berlin in a private jet based on information from a German senator who said "things were starting to move."
Associated Press writer Verena von Derschau and Melissa Eddy in Berlin contributed to this report.