Stocks rise as tech profits boost hopes for revenue growth; trading is heavy as options expire
By Tim Paradis, AP
Friday, December 18, 2009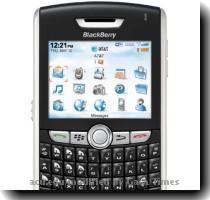 more images
Tech stocks pull market out of 3-day slide
NEW YORK — The stock market broke a three-day slide Friday as stronger results at two big technology companies bolstered confidence about a comeback in the economy.
Tech stocks pulled the market higher in choppy trading that brought record volume to the New York Stock Exchange. Software company Oracle Corp. and BlackBerry maker Research In Motion Ltd. each posted earnings that topped expectations.
The Dow Jones industrial average added 21 points but fell for the week.
The better results at Oracle, which makes software for large businesses, suggested that companies are becoming more willing to spend on technology projects. Research In Motion increased profits as it added subscribers and record sales of its smartphones.
Burt White, chief investment officer at LPL Financial in Boston, said the reports raised expectations that improving profits would help an economy still struggling with high unemployment.
"What is going to drive this recovery is an improvement in business spending, not consumer spending," he said.
After a volatile morning, the market settled out in the afternoon as investors looked to close their books for the year. Trading will be shortened next week because of the Christmas holiday on Friday.
The day began with a frenzy of buying and selling as several types of options contracts expired. Volatility was also high as several stocks were added to and dropped from the Standard & Poor's 500 index, a widely used benchmark and the basis for many indexed mutual funds. Trading on the New York Stock Exchange topped 3 billion shares for the first time. The prior record, just short of 3 billion shares, came in September last year.
The frenetic trading was an exception to the market's recent pattern. Many investors have stepped away from the market since November, resulting in unusually thin volume, while they look for evidence that a nine-month advance in stocks is justified.
White and other analysts say investors are happy to stand pat given the massive gains stocks have made this year. The S&P 500 index is up 22.1 percent in 2009, though it's still down 30 percent from its peak in October 2007.
"This has been a humdinger of a year," he said. "The market has probably shut down sooner than most years."
The Dow rose 20.63, or 0.2 percent, to 10,328.89, after dropping 133 points Thursday.
The broader S&P 500 index rose 6.39, or 0.6 percent, to 1,102.47, and the technology-heavy Nasdaq composite index rose 31.64, or 1.5 percent, to 2,211.69.
For the week, the Dow fell 1.4 percent, the S&P 500 index fell 0.4 percent and the Nasdaq rose 1 percent.
Stocks had tumbled on Thursday as the dollar spiked on worries about debt problems in Europe. A higher dollar can cut into profits of U.S. companies that do business overseas.
The market lost ground early in the week after a jump in inflation raised concerns that the Federal Reserve would be forced to raise interest rates. The Fed said Wednesday that it expected to leave interest rates low to help boost the economy.
Next week, investors will be looking to reports on home sales, consumer sentiment and demand for durable manufactured goods for insight into the economy.
David Allen, director of sales at financial services research group First Coverage in Boston, said some market players are turning cautious. The company tracks analyst recommendations to measure the mood of investors.
"What we're seeing now is sort of a shift in momentum," he said, noting that the company's sentiment indicator stopped rising in mid-November. "The last three weeks it's really kind of leveled out."
Bond prices fell, pushing the yield on the 10-year Treasury note up to 3.54 percent from 3.48 percent late Thursday.
The ICE Futures U.S. dollar index, which tracks the dollar against other major currencies, gained 1.5 percent for the week, its biggest advance since June.
Gold rose, while crude oil advanced 34 cents to settle at $74.42 per barrel on the New York Mercantile Exchange.
Three stocks rose for every two that fell on New York Stock Exchange, where consolidated volume came to 7.7 billion shares compared with 7.9 billion Thursday.
The Russell 2000 index of smaller companies rose 6.32, or 1.1 percent, to 610.57.
Britain's FTSE 100 fell 0.4 percent, Germany's DAX index fell 0.2 percent, and France's CAC-40 fell 1 percent. Japan's Nikkei stock average fell 0.2 percent.
_____
The Dow Jones industrial average closed the week down 142.61, or 1.4 percent, at 10,328.89. The Standard & Poor's 500 index fell 3.94, or 0.4 percent, to 1,102.47. The Nasdaq composite index rose 21.38, or 1 percent, to 2,211.69.
The Russell 2000 index, which tracks the performance of small company stocks, rose 10.20, or 1.7 percent, for the week to 610.57.
The Dow Jones U.S. Total Stock Market Index — which measures nearly all U.S.-based companies — ended at 11,245.30, up 6.29, or 0.1 percent.