Toyota faces more troubles with reports of Prius recall due to possible brake problems
By Tom Krisher, AP
Thursday, February 4, 2010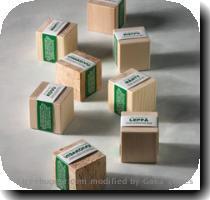 Toyota woes mount with reported Prius recall
WASHINGTON — Toyota faced mounting pressure Thursday as the government opened a probe of brake problems with the Prius, a crown jewel of its lineup. The beleaguered automaker said it was "too soon" to decide whether to add the hybrid to the millions of cars it has recalled.
Some owners of the 2010 Prius have reported their brakes do not always engage immediately when they press the brake pedal, or that the brakes have an inconsistent feel. The National Highway Traffic Safety Administration said it would assess the scope of the problem and the safety risk to about 37,000 cars that could be affected.
The investigation comes as safety questions surround Toyota, which has already issued broad recalls for millions of its best-selling vehicles, including the Corolla and Camry, because of gas pedals that can become stuck.
U.S. officials have blessed Toyota's solution to that problem, a small piece of steel designed to eliminate excess friction in the pedal mechanism, but have criticized Toyota for being too slow in responding to customer complaints.
Asked whether Toyota would recall the 2010 Prius, spokesman Brian Lyons said: "It's too soon to call at this point. We will, of course, fully cooperate with NHTSA in that investigation."
Lyons also said Toyota is checking other hybrid models in its lineup to see if they have the same braking system as the 2010 model, but said he was so far unaware of any other models being involved.
Japan's top business daily Nihon Keizai, however, reported Friday that Toyota will recall 270,000 of the 2010 model Prius in the United States and Japan. But an official at Japan's transport ministry said the government has yet to receive a recall notice from the carmaker.
Congressional investigators expanded their review of Toyota to include the Prius as California Rep. Darrell Issa, the ranking Republican on the House Oversight Committee, asked Toyota for records on its Prius brakes.
The committee plans a hearing next week on Toyota's recalls, the first of two in Congress this month. Issa said he would focus on whether Toyota or NHTSA failed to properly deal with safety complaints or address them quickly enough.
"We think they should have acted more aggressively or quickly," said Issa, who owns four Priuses, none of which fall under the investigation.
Connecticut Attorney General Richard Blumenthal said he and attorneys general in other states may take legal action against Toyota over possible deceptive claims to consumers about the safety of the company's cars.
"Typically, on an issue of this magnitude and impact, we might well join forces," Blumenthal, a Democrat running to succeed retiring Sen. Chris Dodd, said in an interview.
Toyota said some customers have complained of an inconsistent feel during slow and steady application of brakes on rough or slick roads when the antilock brakes engage. Normally, the brakes grab and release rapidly in reaction to slipping tires.
Paul Nolasco, a Toyota spokesman in Japan, said the time lag drivers feel before brakes kick in stems from the two systems in a gas-electric hybrid — the gas-engine and the electric motor. The brakes work if the driver keeps pushing the pedal, he said.
NHTSA said some Prius owners reported a "brief lag" or "brief surge" when they used the brakes. The agency did not specify how long those lags were. At highway speeds, a car can travel nearly 100 feet in just one second.
Toyota said it has received 180 reports of problems with Prius brakes in Japan and the United States. The problem is suspected in four crashes resulting in two minor injuries, according to a NHTSA preliminary safety report.
Company officials in Japan said they had not yet decided whether the problem would warrant a recall of Prius vehicles. Japanese Transport Minister Seiji Maehara pressed the company to consider it.
NHTSA's review of Prius is preliminary and may expand. Most complaints do not prompt a formal probe. For example, NHTSA receives an average of 35,000 consumer complaints each year, but opens only about 100 investigations.
Despite the preliminary nature of the investigations, analysts said Toyota may be forced to take more decisive action like issuing a recall because of the intense scrutiny it faces from regulators and customers.
"People are hypersensitive right now," said Erich Merkle, president of the consulting company Autoconomy.com. "I don't know how they will be able to work around this without doing a recall."
The Prius trouble comes as Toyota service shops around the country work to handle gas pedal repairs. Dealers said they had heard little about any issue with Prius brakes or whether any fix was planned for cars already on the road.
"It's all a little baffling to us," said Dale Benton, general manager of Serra Toyota in Birmingham, Ala.
Prius is not Toyota's biggest seller — the company sold 140,000 in the U.S. last year, far less than the 357,000 Camrys — but holds a cherished spot in its lineup.
Toyota was one of the first companies to mass-market a hybrid that combines an electric motor with a gas engine, introducing the Prius in Japan in 1997 and to the world in 2001. Its high gas mileage made it popular among environmentally conscious drivers, especially when gas prices spiked two years ago.
But the complexity of the Prius, a highly computerized car, has led to problems in the past. In 2005, the company repaired 75,000 of them to fix software glitches that caused the engine to stall. It has also had trouble with headlights going out.
In the case of the gas pedal problems, Toyota has insisted the trouble is mechanical, not electronic.
For the Prius brakes, Mike Omotoso, senior manager of global powertrain for J.D. Power & Associates, said the culprit is a software glitch in the computer that controls the brakes.
The problem, he said, occurs as the Prius switches between using its electric motor and internal combustion engine to power the car. Whichever motor is powering the car also runs the brakes, he said, but the brakes give out momentarily in the transition.
"It's almost like a circuit interruption, because when you switch, there's a short pause like a second or less," he said. "The system should be reprogrammed where the braking power is applied for a split second longer" on the motor that was powering the car, he said.
Separately, Ford Motor Co. plans to fix 17,600 Mercury Milan and Ford Fusion gas-electric hybrids because of a software problem that can give drivers the impression that the brakes have failed. The automaker says the problem occurs in transition between two braking systems and at no time are drivers without brakes.
Associated Press Writers Ken Thomas in Washington; Yuri Kageyama in Tokyo; Jay Reeves in Birmingham, Ala.; and Dan Strumpf and Beth Fouhy in New York contributed to this report. Krisher reported from Detroit.
Filed under:
Politics
,
Technology
Tags:
Alabama
,
Asia
,
Automobiles
,
Birmingham
,
East Asia
,
Geography
,
Japan
,
North America
,
Toyota recall
,
Travel
,
United States
,
Washington