Apple TV Patent ( Apple TV Next Generation Technology ) Highlights
By Partho, Gaea News Network
Wednesday, February 3, 2010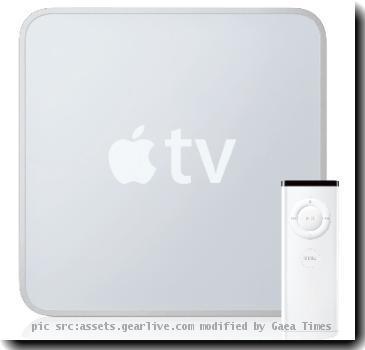 more images
What's new coming to Apple TV? With the release of second version, Apple TV is one of the most coveted devices that any utilitarians would suppose to choose. It's expected that the experience of watching Apple TV could enhance, playing the rented movies from iTunes stores as well as the purchased videos. Having said that, the Apple TV is yet to replace the commonplace set-top box by cable or satellite provider, and still waiting to run live television. However, in a bid to extend its multi-touch campaign to Apple TV, the makers of iPhone have filed a set patents for a Wii-style wireless controller that looks to be meant for the Apple TV and could be used for a number of applications.
For now we just have the Apple TV Patent highlights, which shows how a video player could scroll through a lineup of programs offering an awe-inspiring views like a TV Guide channel. With the patent cleared, viewers can expect to watch, pause, and rewind live television when controlled by an iPod-like remote control device. With Apple's multitouch interfaces introduced, we might see several gestures being used on the remote control device to fast forward, rewind, or pause, among other things.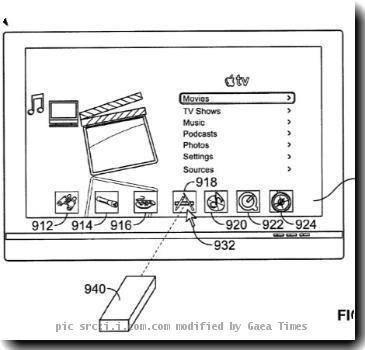 As the standard patent application disclaimer applies, Apple TV Patent is waiting to be realized, until which inclusion of the new feature is a distance dream. Clearly, you can't expect to see the device on store for the coming weeks. Our hopes are alive to catch the glimpses of the Apple TV that could play live television over cable, satellite, or the Internet, and watch rented movies directly from iTune Stores. It would be really exciting to see if iPhone or iPod acts the remote.