Chase wants Facebook users to help pick smaller charities for its donations
By AP
Wednesday, November 18, 2009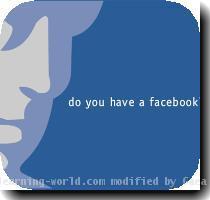 more images
Facebook users can help Chase find small charities
NEW YORK — JPMorgan Chase is letting Facebook users help decide how to give away $5 million.
The idea is to get small, local charities on Chase's radar — ones that don't have the operating budget to go around asking for grants but do a lot of good work in their communities.
The "Chase Community Giving" program will let Facebook users choose from more than half a million charities that have an operating budget of less than $10 million apiece. Examples include the Children's Diabetes Foundation in Denver, the East Bay Habitat for Humanity in Oakland, Calif., and the Montana Connection For Afghan Women in Bozeman, Mont.
The Chase program is not the first time a company has asked Facebook users to vote on its charitable dollars. But it is the first time that they can nominate charities that the giver likely hasn't even heard of.
"We are moving from a centralized way of philanthropic giving to the wisdom of friends," said Elliot Schrage, Facebook's vice president of communications.
The 100 charities getting the most votes by Dec. 11 will each receive $25,000 from Chase.
In the program's second round, one of the 100 will get a grant of $1 million, determined by a Facebook vote that begins Jan. 15. Five runners-up will receive $100,000 each. In addition, an advisory board will award $1 million to nominated charities of its choice.
JPMorgan Chase & Co. donates about $100 million a year to non-profit organizations, mostly higher-profile, larger ones such as the American Museum of Natural History in New York. The $5 million is on top of that, and Chase expects the amount to increase if this program is successful.
Such "crowdsourcing" of charitable organizations lets chase expand its giving from the 3,000 to which it currently donates, said Kimberly Davis, president of the JPMorgan Chase Foundation.
__
On the Net: bit.ly/3D09Ry