Facebook Asks For ID from Women Users
By Shaon, Gaea News Network
Wednesday, November 17, 2010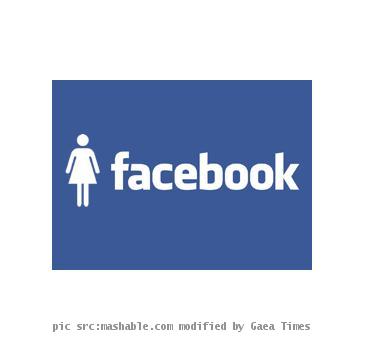 more images
Today was a black day in the tumultuous history between Facebook and women ( We have seen the Social Network) many women from around the world woke up today and found their Facebook account has been blocked for some reason. Many of them logged on to the twitter to find that there was indeed a wide spread problem. Reports started to come thick and fast regarding such an issue when many of its female users were asked to provide government ids in order to log in. An official statement by Facebook was that there was a problem but all is well now.
Many accounts some even dating back to 5 years were disabled without any forewords. It can be assumed that the fault may have been in Facebook's inherent software to check Frauds. Something might have made the software to tagg many accounts as frauds. A Facebook Spokesperson said
Earlier today, we discovered a bug in a system designed to detect and disable likely fake accounts. The bug, which was live for a short period of time, caused a very small percentage of Facebook accounts to be mistakenly disabled. Upon discovering the bug, we immediately worked to resolve it. It's now been fixed, and we're in the process of reactivating and notifying the people who were affected.
Well the "Small" number of case in this case resulted in twitter getting flooded by angry female users. Reports came in that many account were inauthentic and asked them to trust facebook with a scanned copy of their Government id. Considering Facebooks ongoing guffaws in the area many people must have thought that handling their id over to them was not a very bright idea. The Facebook email that generated the report said
Please upload a government-issued ID to this report and make sure that your full name, date of birth, and photo are clear. You should also black out any personal information that is not needed to verify your identity (e.g., social security number). If you do not have access to a scanner, a digital image of your photo ID will be accepted as well. Rest assured that we will permanently delete your ID from our servers once we have used it to verify the authenticity of your account.
Well care to explain the recent findings that any "deleted image" gets deleted in about 6 months Mr Mark Zuckerberg? Oh wait Mr Zukerberg's own private photos were breached recently. Anyone who knows the right url may find any photos on Facebook. Let's not hope that such is the case for all the id's it may collect once the feature is actually used.