Google Doodle Design Competition Launched
By Naiwrita Sinha, Gaea News Network
Monday, April 26, 2010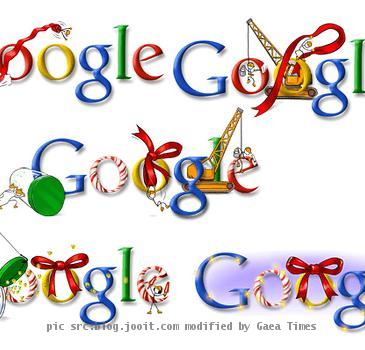 more images
SAN FRANCISCO (GaeaTimes.com)- With the World Cup just round the corner, it is no surprise that Google has decided to celebrate the mood in a creative fashion. Google South Africa has decided to relaunch a contest that takes place every year in order to usher in the spirit of the World Cup. The contest, called the Google4Doodle, was first launched in 2004. This year, the contest has been launched with the theme of football, with the tagline being "I Love Football." The participants are being asked tom design a logo, or a
Google Doodle
, that would symbolize the spirit of football.
The participants of the Google Doodle contest are from eighteen countries in all, three of them being African countries, including the host country South Africa, and neighboring countries Ghana, and Kenya. Participants would have to be in the age group of 4 to eighteen. Participants who had won in the competitions held in the previous years may also take part this year, but they would not be declared winners. The participant countries are New Zealand, the United Arab Emirates, the United Kingdom, the United States, the Netherlands, France, Germany, South Korea, Japan, Italy, the Czech Republic, Israel, Hong Kong and Australia.
The authorities feel that relaunching the Google Doodle contest is a great way for the country to emerge in the eyes of Google as one of the biggest users of the search engine, which would definitely prove to be extremely beneficial for the country. The competition for the youngsters is going to be quite tough, considering that their creative efforts would be evaluated and assessed by heavyweights in the world of cartoons and graphics.