Google Bouncing Balls Doodle Surprizes Viewers on September 7
By Avik, Gaea News Network
Wednesday, September 8, 2010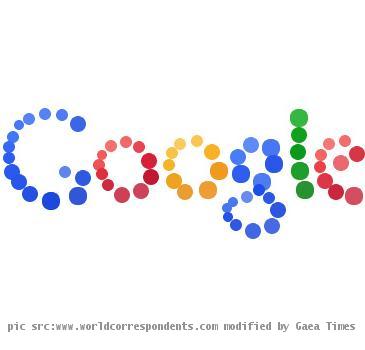 KOLKATA, INDIA (GaeaTimes.com) — Google's mystifying new Doodle is sure to take you for a ride.
On September 7th, Google came up with its brand new facet full of vibrant colors. Balls of different shapes bouncing around here and there and forming the Google logo time and again. What a site !
Well, this isn't Google's first venture in giving its users a taste of its uniqueness. Previously it came up with the popular Pack-Man edition and I guess everybody enjoyed it more or less.
If you are interested in something more then look at this. Its a tribute to the Goths — The Googoth.
Google does this time and again with some or the other purpose in mind though. Some time its with a message, some time social awareness and sometimes pure fun. This time around it has been hard to figure out what exactly had been the motivation behind such an innovation. Reportedly, it has something to do with the promotion of HTML5 and CSS3, and its browser — Chrome. But when spoken to a Google official we came to know that,
Today's doodle is not related to a birthday but is fast, fun and interactive, just the way we think search should be.
But, if that be the case then why wasn't the much acclaimed Doodle made available for display all around the world? Do you have any idea about that? Go, give it a thought. Well for now take a look at this wonderful creation by Google. I am quite sure you'll love it.