Netflix's 2nd-qtr earnings, subscriber count need to soar with stock flying high
By Michael Liedtke, AP
Monday, July 19, 2010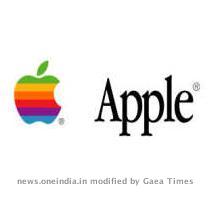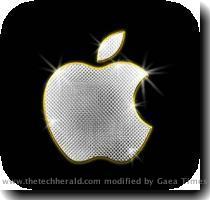 Earnings Preview: Netflix Inc.
SAN FRANCISCO — Home video subscription service Netflix Inc. is scheduled to report its second-quarter earnings after the stock market closes Wednesday.
WHAT TO WATCH FOR: Netflix has been following a familiar script for nearly two years now, delivering one blowout quarter after another while consistently increasing its projected number of future subscribers.
There's little reason to believe Netflix won't exceed expectations again in the second quarter, but even that might not be enough to propel a stock that already has more than doubled so far this year and climbed into the triple digits. The shares were hovering around $118 to start the week.
The key, as usual, will be how many more customers joined Netflix, which delivers DVDs through the mail and streams an unlimited amount of video over high-speed Internet connections for as little as $9 per month.
After ending March with 14 million subscribers, Netflix is expected to finish June with another 700,000 to 1 million. As ambitious as that goal may sound, Netflix might be able to do even better because it started to stream video through Nintendo's Wii video game console during the quarter. That deal put Netflix's service in the hands of about 24 million Wii owners in the U.S.
That has come at an enormous toll to at least one rival.
Blockbuster Inc. has been closing hundreds of video rental stores and is struggling to avoid filing for bankruptcy protection.
Citigroup analyst Mark Mahaney estimates each Blockbuster store closing affects about 9,500 households, which become prospective customers for Netflix. With at least 500 Blockbuster stores expected to close this year, that could mean another 5 million home video aficionados up for grabs.
Netflix's stiffest competition these days appears to be coming from Coinstar Inc.'s Redbox's vending machines that dispense DVDs for $1 per night and from a new subscription service from Hulu.com that will serve up full seasons of television shows online.
Analysts are very keen on what Netflix CEO Reed Hastings will have to say Wednesday about those challenges. Hastings also may provide more details about the company's plans to introduce its Internet-streaming service in Canada this fall. The expansion announced Monday will mark Netflix's first step outside the United States.
WHY IT MATTERS: Netflix is making it easier for people to cancel their cable television subscriptions as it creates new and convenient ways to watch video at home or even on the road through mobile devices such as Apple Inc.'s tablet computer, the iPad.
As long as the company keeps making more money, its management intends to expand its Internet streaming library by buying rights to content. Toward that end, it recently bought first home video rights for 12 to 15 films financed by Relativity Media, the kind of material that pay TV channels like HBO and Showtime typically lock in for years.
WHAT'S EXPECTED: Analysts polled by Thomson Reuters expect earnings of 70 cents per share on revenue of $524 million.
LAST YEAR'S QUARTER: In the second quarter of 2009, Netflix earned $32.4 million, or 54 cents per share, on revenue of $406 million.