Stocks zigzag as options contracts expire; Tech profits boost hopes for revenue growth
By Tim Paradis, AP
Friday, December 18, 2009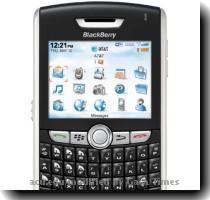 more images
Stocks trade mixed as options contracts expire
NEW YORK — The stock market drifted Friday as traders did some quarterly housekeeping and moved into technology stocks after two of the industry's big names said business was improving.
After a volatile morning, the market began to settle out in the afternoon as more investors looked to close their books for the year. Trading will be shortened next week because of the Christmas holiday on Friday.
The day began with a frenzy of buying and selling as several types of options contracts expired. Volatility was also high as several stocks were added to or dropped from the Standard & Poor's 500 index, a widely used benchmark and the basis for many indexed mutual funds.
Analysts said the choppy trading was related mainly to technical factors and made it difficult draw conclusions about any changes in investor sentiment.
Technology shares, meanwhile, got a lift from software company Oracle Corp. and BlackBerry maker Research In Motion Ltd., which each reported earnings that topped analysts' expectations.
The better results at Oracle, which makes software for large businesses, suggested that companies are becoming more willing to spend on technology projects. Research In Motion increased profits as it added subscribers and record sales of its smartphones. Palm Inc., however, reported a wider second-quarter loss than analysts predicted as sales fell.
Burt White, chief investment officer at LPL Financial in Boston, said the reports lifted technology shares because investors saw it as a sign that profits could grow and help other parts of the economy that are struggling.
"What is going to drive this recovery is an improvement in business spending, not consumer spending," he said.
In late afternoon trading, the Dow Jones industrial average fell 7.18, or 0.1 percent, to 10,301.08, after dropping 133 points Thursday.
The broader Standard & Poor's 500 index rose 3.69, or 0.3 percent, to 1,099.77, and the technology-heavy Nasdaq composite index rose 22.71, or 1 percent, to 2,202.76.
Stocks had tumbled on Thursday as the dollar spiked on worries about debt problems in Europe. A higher dollar can cut into profits of U.S. companies that do business overseas.
Christian Bendixen, director of technical research at Bay Crest Partners LLC in New York, expects stocks will push higher until early next year even as the dollar climbs. A rise in the dollar could crimp profits of U.S. companies but could also signal growing confidence in the U.S. economy.
"In the short term, the dollar and equities can rally together," he said.
Next week, investors will be looking to reports on home sales, consumer sentiment and demand for durable manufactured goods. Analysts have been looking for clues about the strength of holiday sales since spending accounts for a majority of U.S. economic activity.
Bond prices fell, pushing their yields higher, as investors moved back into stocks following Thursday's slide. The yield on the benchmark 10-year Treasury note rose to 3.54 percent from 3.48 percent late Thursday.
The dollar mostly rose against other major currencies, while gold prices fell.
Crude oil rose 34 cents to settle at $74.42 per barrel on the New York Mercantile Exchange.
Advancing stocks narrowly outpaced those that fell at the New York Stock Exchange, where volume came to 1.3 billion shares compared with 1.1 billion shares traded at the same point Thursday.
Trading volume was heavy because of the occurrence of a quarterly "quadruple witching," which marks the simultaneous expiration of four kinds options and futures contracts.
The Russell 2000 index of smaller companies rose 3.03, or 0.5 percent, to 607.28.
Britain's FTSE 100 fell 0.4 percent, Germany's DAX index fell 0.2 percent, and France's CAC-40 fell 1 percent. Japan's Nikkei stock average fell 0.2 percent.
Filed under:
Information Technology
,
Oracle
,
Technology
,
Telecommunications
Tags:
Christmas
,
Commodity Markets
,
High Winds And Gales
,
Holiday
,
New York
,
North America
,
Quadruple witching
,
United States