Summary Box: Nokia says second-quarter profit falls 40 percent as overall market share drops
By AP
Thursday, July 22, 2010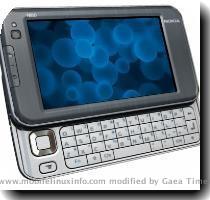 more images
Summary Box: Nokia 2Q earnings drop on flat sales
DOWN ARROW: Nokia Corp. posts 40 percent drop in second-quarter net profit as the world's largest mobile phone maker lost market share and sales remained flat.
BOTTOM LINE: Earnings fell to euro227 million ($290 million) from euro380 million in the same period last year. Revenue grew a mere 1 percent in the period to euro10 billion from euro9.9 billion a year earlier.
BRIGHT SPOT: Analysts noted that sales of Nokia's smart phones — 24 million — were better than expected. While overall market share slipped to 33 percent from 35 percent a year earlier, Nokia's share in the smart phone sector remained flat at 41 percent.