Top 5 Third Party Apps for Blogger (Windows)
By Partho, Gaea News Network
Tuesday, August 17, 2010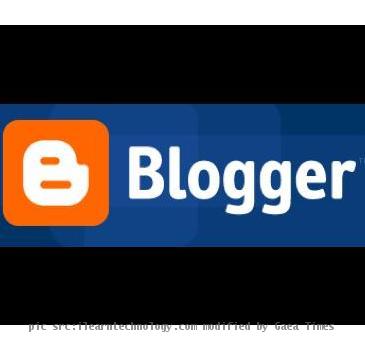 more images
WordPress has been dominating the Blogosphere set aside Blogger. Both these offer free blog hosting, but there is varsity in the features. Distinctly Blogger is preferred by some users as it allows them integrate the third party application. Given that, Blogger already has loads of features from customizable templates to adding latest Google news, still you can do much more with the third party applications. To make your task easier we sorted out the top 5 third party applications that can be used to enhance your Blogger application.
BlogJet
Using this third-party app your use your blog from Windows without launching a browser.  You might easily write posts with different colors and fonts, insert pictures and links without knowing how to code HTML. Users can easily edit the documents in Word. It displays formatted text in the editor that looks like the same as it appears in the browser. It allows you to create your current blog or create a new one.
Product Overview
PerfectJournal might help you to gather and share information in meetings, presentations, brainstorming sessions, classes and phone conferences.
Write all the Thoughts and Notes in a place
Use Smartkeywords to Organize the quick access notes
Publish the journal and blog entries to Blogger.com
Offers a user-friendly Windows interface
Look for info quickly
In just one click publish RSS, Microsoft Word and Email
Work more efficiently
Time line to see the progress of entries
Start working right away without reading the manual
Photolightning
It contains a unique photo uploader and blog post functionality to enable users to create great photo blogs with a few clicks. The third party app for blogger allows you to automatically download photos as soon as you plug in your camera. Further it offers simple-to-use photo enhancements to improve the photos. Users can also create new albums or add photos to existing albums on Clubphoto.com with just two clicks.
RocketPost
It's a smart blog  application for power bloggers that features a WYSIWYG editing, full local editing and full blog import. It works like email and you know how to use it. Users can speed up their blogging with one-click Technorati, Flickr and Del.icio.us tags, built-in photo editing, instant photo albums, automatic linking to related posts, quote tracking, quick linking, drop caps, pull quotes and a running word count.
NBlog
This is a developers application that allows the users to perform different operations against Blogger.com without knowledge of underlying communication protocol. Nblog can create Blogger API to be used in a Pocket PC Blogger client.