Tumblr Down For Hours Now
By Tias, Gaea News Network
Monday, December 6, 2010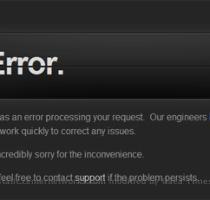 more images
SAN FRANCISCO (GaeaTimes.com)- Micro-blogging website Tumblr has been down for several hours and the users seem to be getting restless. The site has taken to Twitter to get the message across to the users that it is working hard on the restoration of the site and is incredible sorry for the inconvenience. Tumblr has also revealed that it is a major issue in one of the database clusters.
Though the news of Tumblr going down might not be a shock to the regular users, the present duration of the slump has been quite a surprise. The message that the users are greeted with is usually an error message or a overloaded server message. One user said that he was wondering whether it was just his machine or the site itself was down for 15% of the time. Tumblr also hosts the Tumblr bogs on the same platform and therefore the blogging service is down too. Tumblr has also asked the user to contact website support if the problem persists too long.
The long hours that the website has been down could be a serious blow to Tumblr has it is still in its growing stages as a micro-blogging site. This year has been a special one for the Tumblr users as the site has recently announced that users will be able to upload their videos directly to the website. It was also announced that th bloggers will be able to upload pages to their blog which allowed the contents to have better organization and flexibility. The company was founded in 2007 by David Karp.