Strawberry Shortcake Now In Apple Stores
By Naiwrita Sinha, Gaea News Network
Saturday, December 4, 2010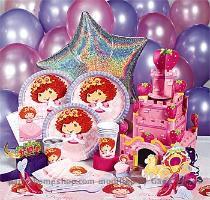 SAN FRANCISCO (GaeaTimes.com)- Now its time to experience the world of Strawberry Shortcake as you see it on the new cable network, The Hub. Yes Apple Stores is selling away this new game application. The Strawberry Shortcake app. developed by the Strawberry Shortcake 2010 has been launched and is easily available at any Apple Store. Kids are surely going to have an amazing time. This is an application game which is promoting the latest animated series of the same name currently featuring in The Hub.
According to sources, the Strawberry Shortcake app. has succeeded in making its place among the top 300 iPod / iPad applications of Apple. The Strawberry Shortcake app. was launched this year on November 10 and the makers have labeled it with a price tag of $0.99. The launching of the Strawberry Shortcake app. has come up on the eve of the 30 years of Strawberry Shortcake. The developers have chosen to describe the new app. as a celebration for marking the three decades of the cartoon series calling the game as number one hit with the children. The description also asks the players to join Strawberry at her Cafe for some exciting fruit smoothie sensation. The makers of this game app. are hopeful that the game which is quite a fast one will also lure a number of adults along with the kids.
Developers say that the game will not be a problem for the users for it will automatically adjust itself. No wonder the players will now be all geared up even if they are not so well versed with the game. Creators of this app. have reiterated that games should watch out for Strawberry's berry best friends, Blueberry Muffin, Lemon Meringue, and Orange Blossom who make guest appearances at the Strawberry Shortcake's Berry Bistro Cafe.