Facebook's Cartoon Profile Pic Campaign
By Naiwrita Sinha, Gaea News Network
Friday, December 3, 2010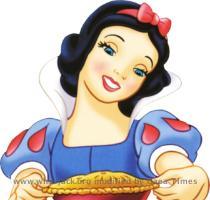 SAN FRANCISCO (GaeaTimes.com)- Facebook is now playing the role of the perfect platform to launch a campaign. The mission is against the violence inflicted on kids. Facebook has been chosen for it so that the issue can be dealt with and a positive outcome results out of it given the ever-increasing popularity of social-networking sites these days. All you need to do is change your Facebook profile pictures into cartoons. No human faces are encouraged as display pictures till the 6th of December.
The idea behind the cause is to go into in the growing up years when as kids people were addicted to these cartoon characters. Some of the immortal characters of the cartoon world are just rooted in us, no matter how old we tend to grow. From kids to adults every body at some point of their life have cherished the company of these cartoon characters. On Facebook, this cartoons have become the soldiers in the fight against this serious issue of violence against children. The campaign marked its beginning on December 1 when posts and messages bearing this cause started circulating all over Facebook. As soon as people came to know about it, they readily jumped into it changing their human profile pictures into their favorite cartoon characters. Many are going on changing it constantly just for the sake of fun. Users started having fun in discovering who the actual people were behind those cartoons.
The incident has come on the eve of world's Cartoon Day which is observed on the 2nd of December. Starting with characters like Tweety Bird, Wonder Woman, Dragon Ball Z, Little Lulu to Snow White all are doing the rounds as profile pictures on Facebook. The campaign is likely to fetch in more supporters till the last day.