Apple iOS and Android Operating System to Dominate the Market
By Dipankar Das, Gaea News Network
Monday, November 1, 2010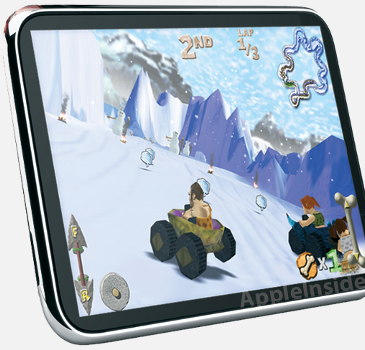 According to Juniper's latest report, the sale of Tablet device will reach at 81 million by 2015 because more and more electronics players and handset manufacturers will get into the market. The press release further said that big companies like Dell with the 'Streak' and Samsung with the Galaxy Tab already launched their product based on Android operating system. "Competition to Apple is likely to arrive in earnest in 2011, though by then Apple is likely to be ready to launch a new version of the iPad, reinforcing its market position," says Anthony Cox, Senior Analyst at Juniper Research.
According to the report, handset manufacturers who use any single operating system and are longer time in the market, face the most of the challenges. RIM, Microsoft and Nokia have already been impacted by the quality of Apple iOS and Android Operating System. These companies have developed new operating systems on their own, but it is taking a long time to bring products to the market. That make Apple  and Android to become the most sought-after operating system for new players.
The core finding of the report includes:
1> Apple, because of its unique  hardware and content combination, will lead the market for the medium term.
2> Although most of the new players are going to adopt Android, products using QNX (for Blackberry), Windows Phone 7 and MeeGo will also come to market in 2011.
3> The demand for netbook computer will still remain in the business market, although, it will face intense pressure from Tablet.
4> The monopoly of handset manufacturer Nokia will be challenged by increasing sophistication of Apple iOS and Android.