Beijing raises trade tensions by making it harder for US technology to compete in China
By Christopher S. Rugaber, AP
Monday, June 14, 2010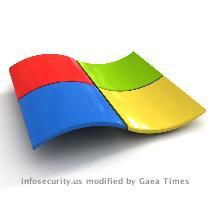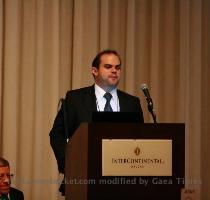 China bid to spur innovation raises trade tensions
WASHINGTON — China is heightening trade tensions with the United States by taking steps that could make it harder for U.S. software, clean-energy and other cutting-edge companies to sell in the Chinese market.
Beijing has proposed rules that U.S. businesses say would lead its government agencies to buy high-tech and other goods only from companies that develop the technologies in China. It also plans to subsidize Chinese companies in industries such as clean energy.
U.S. business groups warn that such efforts could, for example, exclude wind turbines from General Electric Co., Siemens and other foreign providers from government-financed wind-power projects.
Members of Congress and U.S. trade officials are taking notice. The U.S. International Trade Commission holds two days of hearings starting Tuesday. The House Ways and Means Committee will look into the issue at its own hearing Wednesday.
Software executives from 12 companies, including Microsoft's CEO Steve Ballmer, raised the issue last week in meetings with members of Congress and Obama administration officials.
U.S. software companies say they fear China's proposed policy would cost them billions in sales. Government purchases represent about 40 percent of the Chinese economy. And most software is developed outside China. Those products wouldn't be eligible for purchase by Chinese government agencies and state-owned enterprises.
China's policies to encourage what is known as "indigenous innovation" have moved to the top of the list of trade concerns for U.S. businesses. For some, they are nearly as important as the disputes over China's currency and the piracy of music CDs and Hollywood movies in that country.
Treasury Secretary Timothy Geithner raised objections to China's approach in high-level talks in Beijing last month. At a congressional hearing last week, he said China agreed to discuss U.S. objections "over the coming weeks and months."
China hasn't yet formally adopted the government procurement rules. But according to a survey in March by the American Chamber of Commerce in Beijing, 37 percent of U.S. information technology companies said they were losing sales because of other "indigenous innovation" policies already in effect.
U.S. companies argue that the rules are intended to force them to partner with Chinese companies and turn over technology and intellectual property to them. Doing so would qualify them to sell to Chinese government agencies.
But Pat Mears, director of international commercial affairs at the National Association of Manufacturers, said that given China's poor record in protecting patents, copyrights and other intellectual property, most U.S. companies prefer to keep their most vital technologies — "the crown jewels" — outside China.
"This is another effort at forced technology transfer," she said.
China's "indigenous innovation" policies reflect its long-standing desire to move beyond assembling goods for foreign powerhouses and create its own global brands.
They "are intended to create and promote Chinese industrial champions by restricting the ability of American firms to compete on a level playing field in China," Robert Holleyman, president of the Business Software Alliance, said in testimony prepared for Tuesday's hearing.
To try to allay its critics, China modified its proposed procurement policy in April. It removed an explicit requirement that the products include technology developed in China. But Mears said it's not clear whether provincial and local Chinese governments will adopt the modified approach or the original, more explicit version.
And industry groups say they worry that even if policies change, China's overall goal will remain the same: to promote its industries at the expense of overseas competitors.
"The concern is that this indigenous innovation policy is going to be a game of whack-a-mole," Mears said. "I don't think it's going away anytime soon, unfortunately."
__
AP Writer Joe McDonald contributed to this report from Beijing.
Filed under:
Information Technology
,
Microsoft
,
Politics
,
Technology
Tags:
Asia
,
Beijing
,
China
,
Computing And Information Technology
,
East Asia
,
Energy
,
Expense
,
Greater China
,
International Trade
,
North America
,
Software
,
United States
,
Washington