Best Buy 2nd quarter net income rises 60 percent as shoppers buy cell phones, tablets
By Mae Anderson, AP
Tuesday, September 14, 2010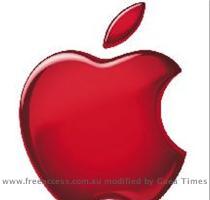 more images
Best Buy 2Q net income jumps 60 pct on sales rise
NEW YORK — Growth in Best Buy Co.'s expanding cell phone business helped the electronics retailer's second-quarter net income jump 60 percent, the company said Tuesday.
Best Buy sounded an optimistic note about the holiday season and raised its guidance for the year. Its shares rose 6 percent.
CEO Brian Dunn said shoppers are still "highly selective" in their spending.
"We believe, however, that this will change in our favor over the back half of the year," he said. "Customers traditionally rotate their spending to our categories during the holiday shopping season and a strong lineup of products coming across the board reinforces our confidence."
In the three months ended Aug. 28, revenue in stores open at least fourteen months edged down 0.1 percent and sales of flat-screen TVs continued to be weak. But that was offset by strength at Best Buy Mobile, which Best Buy has aggressively expanding.
Best Buy Mobile is "the single biggest driver of profit growth for us this year," said Dunn. As smart phone sales increase, customers have been buying more accessories, services and protection plans, the company said.
So far this fiscal year, 34 Best Buy Mobile stores have opened for a total of 110. At least 50 more are to open by the end of the year, including 11 this month. There also are 1100 Mobile areas within regular Best Buy stores.
Second quarter net income rose to $254 million, or 60 cents per share. That compares with $158 million, or 37 cents per share, last year.
Analysts polled by Thomson Reuters, on average, predicted net income of 44 cents per share.
Revenue rose 3 percent to $11.34 billion, from $11.02 billion last year.
Sales of TVs, video game consoles, video games, music and movies fell. TVs have been a weak spot for electronics sellers as price declines, which drive new purchases, are less dramatic than in the past.
Domestic revenue rose 3 percent to $11.3 billion while international revenue rose 6 percent to $2.9 billion.
Best Buy said its domestic market share fell slightly during the quarter because a shortage of Apple Inc.'s iPads during the early days after its release plus continued weakness in entertainment software and fewer home theater sales.
However, Best Buy said it expects its market share to rise for the full fiscal year.
Looking forward to the holidays, Dunn said the company will shift space in stores to better performing items. CD and DVD sections will shrink to give more room to mobile products, electronic readers, gaming products, and tablets like the iPad.
Dunn said he expects 3-D gaming will be big for the holidays, which could in turn drive demand for 3-D televisions.
"We think Best Buy's customer-centric model and focused product offering will support market share gains this holiday season," said Standard & Poor's analyst Michael Souers.
Best Buy now expects full-year net income of $3.70 per share, up from $3.55. That includes a benefit of 10 cents per share because of share repurchases. Analysts expect $3.36 per share.
The company expects full year revenue to grow 5 percent to $52 billion. Analysts expect $52.03 billion.
Shares rose $2.08 to $36.73. The stock has traded between $30.90 and $48.83 during the past year.