Blacksheep: Protecting Firefox from Firesheep
By Chandrajit, Gaea News Network
Tuesday, November 9, 2010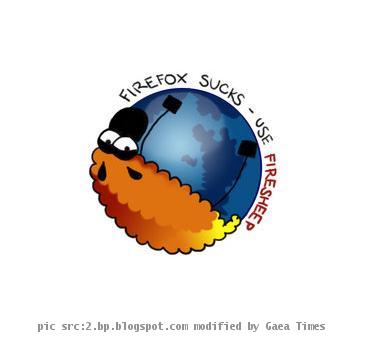 more images
NEW YORK (GaeaTimes.com) — Open Wi-Fi networks have concerned users time and again. Lately, the popular hacking tool named Firesheep had been a threat to the users browsing on open wifi networks. Firefox has released an Addon named Blacksheep that detects the hacking tool Firesheep. This has made the browsing experience for Mozilla users another step safer.
Using session hacking Firesheep used to access the victims web accounts. Any person on any Open Wifi network like Starbucks or at any cafe were susceptible to threats from Firesheep. Well, using a VPN is always a possible solution but for an average user configuring and setting it up is not that easy. The cloud security firm, Zscaler has come to an aid to this issue. A simple firefox plugin named Blacksheep has been released by them that lets you know if you are being attacked by Firesheep. This has enabled Firefox users to browse the web with convenience.
You can download the plugin from Zscaler. It will help to keep your convenience and you wont have to worry about your security anymore.