Dell adds clout to its cloud services with buyout of storage systems provider 3Par for $1.13B
By Jessica Mintz, AP
Monday, August 16, 2010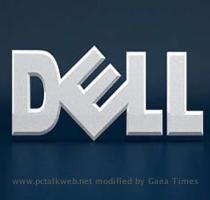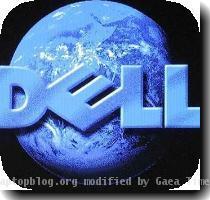 Dell to buy storage provider 3Par for $1.13B
SEATTLE — Dell Inc.'s purchase of a storage provider for $1.13 billion marks another step in the personal computer industry's quest to expand into more profitable businesses.
As PC prices have plummeted in recent years, computer manufacturers such as Dell and Hewlett-Packard Co. are moving to meet emerging demand for technology services — hoping they'll find better profit margins there.
With the acquisition of 3Par Inc., which makes enterprise data storage equipment, Dell is boosting its ability to help companies manage information technology in new ways, through services generally referred to as "cloud computing."
Many companies no longer want to buy expensive server computers and pay to maintain them and keep software up to date. Instead, they are starting to pay to have the same software delivered over the Internet on a subscription basis. Storage for data and files is a key part of the cloud equation, and the 3Par products add to Dell's portfolio.
Dell is offering $18 per share for 3Par, an 87 percent premium over the company's Friday closing price of $9.65. Shares of 3Par surged to close Monday at $18, while Dell's stock slipped 5 cents to $11.96. The deal is expected to close this year.
Dell is the world's second-largest maker of personal computers, behind HP, and it has fallen behind its rival in establishing more profitable lines of business beyond PCs.
HP's revenue was $116 billion in the most recent fiscal year, which ended Oct. 31. That's more than twice Dell's revenue of $53 billion in its past fiscal year, which ran through Jan. 29.
PCs still made up more than half of Dell's revenue, compared with just under third at HP. Servers and storage made up 15 percent of Dell's revenue and 13 percent of HP's. But HP also operates a technology services and outsourcing division that accounts for about another third of its revenue, built on the 2008 acquisition of EDS for $13 billion.
Cloud computing helps cut technology costs by making more efficient use of server computer hardware. As companies need more or less storage space or computing power, the systems can automatically scale up or down behind the scenes.
Dell, which is based in Round Rock, Texas, is angling for a bigger slice of this new market, both as a provider of cloud services and as a technology vendor for companies that want to set up their own clouds. The 3Par products join those from several other storage acquisitions.
In July, Dell bought Ocarina for an undisclosed price and gained technology that helps compress data and remove duplicate information. In February, Dell acquired Exanet, a file storage software maker, for $12 million. In 2008, it bought data storage appliance maker EqualLogic for $1.4 billion.
The Fremont, Calif.-based 3Par make pricey systems designed to efficiently use available storage space through so-called "thin provisioning," which makes it easy to add capacity when needed. The company had an early lead in this technology, but competitors such as NetApp Inc., EMC Corp., IBM Corp. and HP are starting to catch up.
Dell will be adding the 3Par products to its high-end and middle-market data storage appliances. Dell also has a low-end data storage product called PowerVault.
David Scott, the CEO of 3Par, said during a conference call Monday that adding 3Par's products to Dell's existing storage offerings creates the strongest lineup in the industry.
"Other vendors will be left in danger of being flat-footed with tired product lines and few options," Scott said.
Maynard Um, an analyst at UBS, said that the deal strengthens Dell's cloud computing play, and that Dell can use its size and global reach to help 3Par sales grow.
But Kaufman Bros. analyst Shaw Wu said Monday that he believes the purchase price for 3Par is high. He also noted that Dell already sells EMC products under the Dell/EMC brand.
The analyst wrote in a client note that acquiring 3Par "could negatively impact Dell's relationship with EMC." Wu estimates EMC represents about a quarter of Dell's $2.2 billion storage revenue in the most recent fiscal year.
Brad Anderson, a Dell senior vice president in the enterprise product group, waved off such concerns, saying there was little overlap between Dell's EMC customers and prospective 3Par buyers.
"EMC is a very important partner of ours," Anderson said. "Our plan is not to change anything."
Wu said by e-mail that buying 3Par puts Dell in a better position than before.
But, the analyst cautioned, "Competing against HP, IBM, EMC and NetApp is never easy."
Filed under:
Dell
,
IBM
,
Information Technology
,
Technology
Tags:
3par
,
Computer Hardware
,
Computing And Information Technology
,
Internet Technology
,
North America
,
Seattle
,
United States
,
Washington