Entertainment Electronic Expo afterhours events mark return to over-the-top extravagance
By Derrik J. Lang, AP
Wednesday, June 16, 2010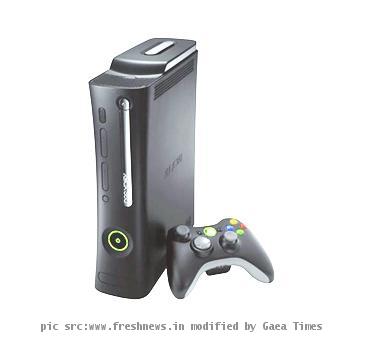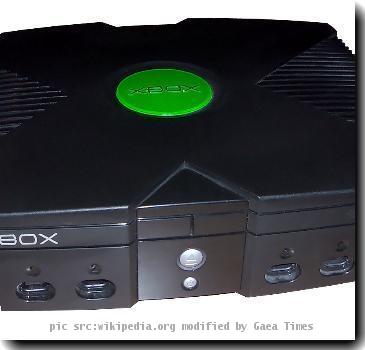 Party like it's 2005: E3 parties return to excess
LOS ANGELES — The Electronic Entertainment Expo, the gaming industry's boisterous annual convention, literally launched with a circus this week.
Microsoft fancied to unveil Kinect, the name of its new Xbox 360 motion-control system, with a lavishly bizarre invite-only Cirque du Soilel performance Sunday night that required attendees to don white satin ponchos.
Not to be outdone, "Call of Duty" and "Guitar Hero" publisher Activision hosted an epic three-hour concert on Monday night at Staples Center, featuring performances by Usher, Eminem, Deadmau5, Jane's Addiction, N.E.R.D. and a bikini-clad dancer who straddled a pole over 20 feet in the air. The game maker also picked up the tab for all drinks and snacks.
Microsoft and Activision aren't the only party animals at E3 this week. Despite a recession that has marked a surprising decline in revenue for the robust gaming industry, publishers and developers are reaching deep into their coffers to host indulgent E3 parties, dinners and concerts in hopes of garnering hype in the increasingly crowded marketplace.
"It's quite difficult," said party planner Jason Subia, who has been producing E3 events for nine years. "These kinds of events are mostly attended by people in the industry and the media who have really seen everything and done everything, so you constantly have to come up with new ways and new ideas to grab their attention and get your message across."
Subia said an E3 event can range from $10,000 for a simple cocktail party to $1 million and higher for a star-studded concert. The most monstrous party Subia produced this year was Capcom's bewitching "Dead Rising 2″ bash on Monday, which featured undead dancers, table games and a performance by Swedish new wave band The Sounds.
"Entertainment-wise, while the level of sheer ostentation doesn't approach that of the industry in its more youthful, hedonistic venture capital-driven days, it's still eye-opening to see how many publishers are willing to splurge on after-hours entertainment this time around," said Scott Steinberg, founder of GameExec magazine and Game Industry TV.
The over-the-top events were dialed down in 2007 when the Entertainment Software Association morphed E3 from a behemoth downtown convention into the itty-bitty E3 Media and Business Summit in Santa Monica, Calif. While after-hours events have always been a staple of show activities, this year's E3 parties are a return to the extravagance of the expo's heyday.
Lines stretched along downtown streets Tuesday night outside several events, such as celebrations for the online crime game "All Points Bulletin" and first-person shooter "Bulletstorm." Meanwhile, scantily clad stilt walkers and fire breathers kept attendees entertained at developer Nexon's soiree held inside the posh Hollywood nightclub The Colony.
Other festivities planned for the week include a Microsoft reception at the ritzy downtown lounge The Edison featuring hands-on time with role-playing game "Fable III" and third-person shooter "Gears of War 3," as well as a rooftop pool party hosted by "The O.C." actress Rachel Bilson at the stylish The Standard hotel honoring first-person shooter "Homefront."
For publishers and developers, throwing a fete with an open bar and free hors d'oeuvres can be more effective at building buzz for their titles than by going head-to-head with other games on the show floor, which features hundreds of exhibitors vying for attendees' attentions with giant props, blaring music, colossal screens and — mmhmm — "booth babes."
"It's hard to get a proverbial word in edgewise," said Steinberg. "Credit a massive flood of news and announcements this year covering dozens of rising trends from motion controls to cloud computing and 3-D technologies, as well as the unveilings of hundreds of new titles for platforms ranging from the PC and iPad to the PlayStation 3 and Xbox 360."
Not every event is grandiose. Warner Bros. Interactive Entertainment, for example, opted for a bowling cocktail party at Lucky Strike Lanes. Sony and Mercedes partnered for a swanky pool-side party at the SLS Hotel where partygoers noshed on liquid olives and paella served from a giant skillet while playing the 3-D edition of the racing game "Gran Turismo 5."
"You know someone is definitely trying to sell you something when they throw a party," said Greg Zeschuk, co-founder at Electronic Arts' BioWare who has attended E3 for the past 13 years. "Personally, I'm at the stage where I like quiet parties. I'm getting old. I don't have as much energy as I used to have. I should know better than to stay up late."