General Motors puts up $100 million to start its own venture capital firm
By AP
Friday, June 4, 2010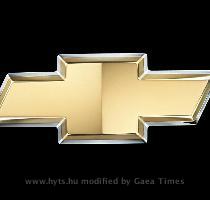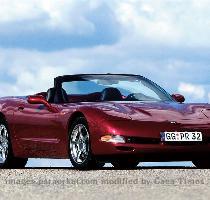 GM starts its own venture capital firm
DETROIT — General Motors Co. has set up its own venture capital company with $100 million to invest in companies that are developing new auto-related technology.
The automaker announced the formation of General Motors Ventures LLC in a statement released early Friday, saying it wants to nurture transportation technology and help bring it to market so GM has the latest innovation available.
Jon Lauckner, now head of global product planning, will be president of the venture capital company and remain a GM vice president, starting July 1. He will report to Stephen Girsky, vice chairman of corporate strategy and a GM board member.
The $100 million is an initial investment. GM says it already is exploring a number of equity investments in auto-related technology.
The subsidiary likely will make small investments at first in startup companies, said spokeswoman Sherrie Childers Arb. The structure of the investments likely will vary, and GM Venture Capital could take ownership stakes in some of the companies, she said.
No investments have been made yet, but the company hopes to do so very soon, she said.
GM, which is 61 percent owned by the U.S. government, notified the Treasury Department of plans to set up the subsidiary but did not ask for permission, Childers Arb said. Funding for the company is coming from cash generated by General Motors, she said.
GM nearly ran out of cash in 2008 and needed $50 billion in U.S. government aid to survive a trip through bankruptcy court. It repaid $6.7 billion of the aid, and the government is hoping to get the remaining $43.3 billion back when GM sells stock to the public, perhaps later this year.
Last month the Treasury Department hired Lazard Freres & Co. as its adviser to prepare for an initial public stock offering.
Recently GM's financial picture has started to improve. It posted net income of $865 million in the first quarter — less than a year after it emerged from bankruptcy protection.
On Wednesday the company reported May sales that were up 17 percent over the same month last year. But more than a third of the sales went to lower-profit fleet buyers such as governments and rental car companies. Sales of its four remaining brands — Chevrolet, Buick, GMC and Cadillac — rose 32 percent for the month. GM is phasing out or selling Saab, Saturn, Pontiac and Hummer.
GM already has taken ownership stakes in two companies that are developing ethanol fuel technologies.
In 2008 the company announced investments in Boston's Mascoma Corp., which is working to develop ethanol from wood chips, waste paper sludge and switch grass. It also invested in Coskata Inc., a renewable energy company based in Illinois that plans to produce ethanol from agricultural leftovers and municipal and industrial waste.
The size of GM's stakes in the companies was not disclosed.
GM and other automakers such as Ford Motor Co. and Chrysler LLC have pushed flexible-fuel vehicles that run on ethanol as an alternative in the face of rising gasoline prices and tougher fuel efficiency standards.