Latest suicide at Foxconn, maker of iPods, comes after visit to China plant by company boss
By William Foreman, AP
Saturday, May 29, 2010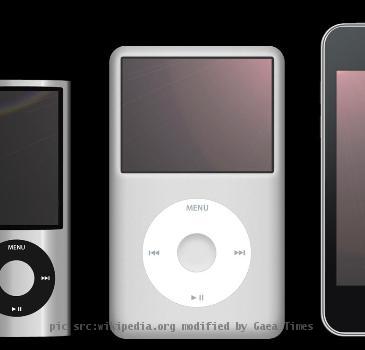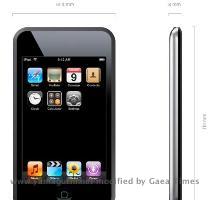 Latest Foxconn suicide comes after visit by boss
SHENZHEN, China — A young man became the 10th worker to jump to his death at a Foxconn Technology Group factory in southern China, just hours after the company's chairman toured the plant that makes iPods and other top-selling gadgets, state-run media said.
The suicide late Wednesday further increased the pressure on Foxconn to stop the spate of deaths that began earlier this year at the sprawling complex that employs 300,000 people in the city of Shenzhen, near Hong Kong. While visiting the factory, the company's chairman, Terry Gou, said he couldn't sleep at night and dreaded answering his phone, fearing more news about deaths.
The latest to die was a 23-year-old migrant worker from the faraway northwestern province of Gansu, the official Xinhua News Agency reported. He leapt from a balcony on the seventh floor of his dormitory building at 11:20 p.m. local time, the agency reported, citing police and witnesses.
Police and Foxconn didn't immediately reply to calls and faxes from The Associated Press.
While leading the media tour Wednesday, Gou showed off a motherboard factory, hotline center and even a swimming pool for employees. The walled-in Foxconn industrial park looked like a small city, with palm tree-lined streets, fastfood joints, banks and a bookstore among huge factory buildings and towering dormitories.
Gou said the company would do everything possible to prevent more deaths. Safety nets were being installed on buildings and more counselors were being hired. He also said that all the employees were being divided up into 50-member groups, whose members would watch for signs of emotional trouble within their group.
Labor activists have long said that Foxconn's problem was a rigid management style on factory floors, where the assembly line moved too fast and workers were forced to log too much overtime. Foxconn has repeatedly denied the allegations.
The company, part of Taiwan's Hon Hai Precision Industry Co., is the world's largest contract maker of electronics. Its long list of big-name customers include Apple Inc., Sony Corp., Dell Inc. and Nokia Corp. and Hewlett-Packard Co.
Across China, the company employs 800,000 people. Ten people have committed suicide this year at the Shenzhen complex, and another worker killed himself in January at a plant in northern China.
Stephen Palmer, director of the London Center for Stress Management, said it was difficult to know how unusually high the suicide rates were at a factory as big as the one in Shenzhen. He said suicide rates in China tend to be higher than normal, and that on a population level, there are about 13 suicides per 100,000 men and 14 per 100,000 women.
Palmer said it was worrying all the suicides had been committed the same way — by jumping.
"Once a method becomes popular, it becomes more acceptable to other people," he said. "People who read about suicides and hear about it among people they know can be more susceptible to trying to kill themselves."
_____
Associated Press writers Debby Wu in Taipei and Maria Cheng in London contributed to this report.