Online 'super reviewers' invest hundreds of hours, but say the payoff is worth it
By Sean Odriscoll, AP
Thursday, July 8, 2010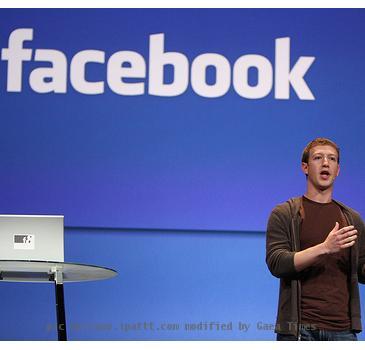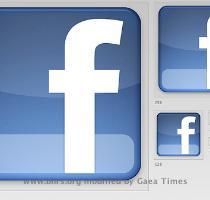 For online 'super reviewers' rewards go offline
BOSTON — Damien Smith leans in to hug Mairead Kelly. They have never met, but he has read her reviews dozens of times. "I can finally put a face to the person. She's a great writer," Smith said, sampling some squid ink risotto and moving between groups of smiling online friends.
We are at a party for "elite" reviewers for Yelp, a website where the public reviews bars, restaurants, laundries, car mechanics and just about every service imaginable. On mass review sites like Yelp, Amazon and Epinion, "super reviewers" get extra recognition for the hundreds of reviews they post. (Sixteen of the partygoers later review the Yelp event, several finding the finger food below par.)
Yelpers who write frequently and succinctly are given elite status by a Yelp review board, while high profile Amazonians have hundreds of listed "fans" waiting for their next review.
A cynic might see that as free labor for the corporations that make big bucks from their reviews. But that's not how the dozens of elite Yelpers see it.Damien, like others here, speaks of his Yelp profile the way a starlet might speak of a planned Hollywood career: "With perseverance and a tenacious attitude and writing reviews and building a name for yourself, you establish your own following," he said.
Many of the Yelpers recall "building a name" before they reached the much-coveted elite status, which allows them to come to Yelp parties and mingle with other elite members.
Danny Chonde is studying for a doctorate in medical physics at Harvard and sees Yelp as a form of public expression.
"It's a creative outlet," he says before a fellow Yelper leans in for a hug. "Hey lady, how's it going?"
She asks if his friend Krystale got him into the event. "Yeah, she did, but at the last minute, they also accepted me," he says, and his excitement is palpable.
His friend, Krystale Andrade, is from Berkeley, Mass., works in computing and is meeting elite reviewer Heather Groat for the first time.
"She's such a funny writer and I'm so relieved she's funny in person because sometimes the reviewer doesn't match up with their online personae," Andrade said.
For Amazon super reviewers like Grady Harp, the rewards can be more cerebral. "I enjoy the process. Reviewing closes the circle on the experience," he said.
Like many of the Yelpers, Amazon reviewers take great pride in her even-handed approach. Hysterically negative reviews are generally shunned.
"This is especially true for Amazon," says Harp, who has written a whopping 4,692 reviews and has 785 official fans.
"There is a cadre of negative voters who act like a club and jump from reviewer to reviewer to condemn the villain du jour," says Harp. "I don't respond to people who seem to have a grudge with an author or composer."
As Harp and fellow super reviewer Daniel Jolley both testify, the smarter publishing houses send review copies to the most respected Amazon reviewers, giving the hobby extra cache.
"Frankly I don't care what (bestselling gothic writer) Anne Rice thinks of her reviewers, but my reviews really mean something to young and struggling authors," says Jolley, who believes his decade of reviewing has boosted his self-esteem and helped him make friends.
But why so much effort? Is online conversation really that powerful? Or would these people make equally good friends in a bar?
"We now see the power of positive feedback for many people," said Clay Shirky, professor of interactive telecommunications at New York University. "We call them super reviewers, not obsessive reviewers, because they are largely held in a positive light by the public. Also, there is the 'red carpet' status of being in that elite group that many find attractive."
Sociologists have sometimes referred to the vast amounts of free work carried out on social networking sites as "digital sharecropping" because of the low rewards, but such thinking fails to explain the phenomenon, Shirky said.
"On that basis, Lego is exploiting children by making them build the toys before they can play with them. That's ridiculous of course — the process of creating is the entertainment. It's the same with review sites," he said.
For David Burckhard, who has a decade of experience and has earned "Top Reviewer" status on the consumer goods review site, Epinion.com, good review forums may be under threat.
"I still enjoy the site and post on occasion, but it's lost a lot of its appeal socially as has other forums. Facebook has assumed the social forum for me," he said.
Mairead Kelly, however, insists Yelp's creative element will continue to attract her and other reviewers.
"You're out there and thinking about your reviews and doing something. It's much more social," she said. "You don't get finger food writing on Facebook."