Samsung Bada 2.0 To Host NFC and Improvements
By Shaon, Gaea News Network
Monday, December 20, 2010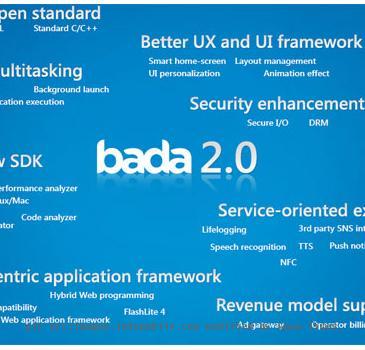 more images
Is Bada going to be bigger than Android? Well we are hesitant to make any comments at this point. It is however in our capability to list the reasons why we feel this platform might be worth your attention span.
It was highly improbable that Samsung's wannabe "Smartphone Platform" would succeed. It seems that the things are going well for the nascent platform. A new information on this platform is that at a developer event in South Korea the first peek into Bada 2.0 has been revealed. A new framework along with better support for apps make it an interesting proposition. The platform also flaunts its newly acquired NFC capabilities not to mention a revamped SDK that claims to support Mac and Linux.
There is more to be seen of the new Hardware and it would be smarter to comment on its fate at that stage. For now it seems that the platform is taking baby steps to the right direction. The update is due in 2011.