Gingerbread Android To Make Debut Soon
By Arnab Ghosh, Gaea News Network
Saturday, November 13, 2010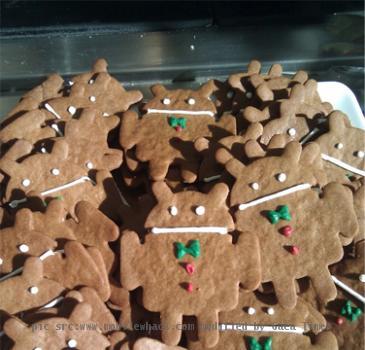 more images
SAN FRANCISCO (GaeaTimes.com)- The excitement and frenzy around the upcoming version of the popular Android Smart phone OS aka Gingerbread is soaring higher with time. Google has given a hint that it can be launched anytime this year. The latest version of Android codenamed Froyo is already being used in a number of top end smart phones. The upcoming Samsung smart phone with this OS will reportedly have the super AMOLED 4.3 inch screen. It will be placed as a successor to the Galaxy S series. The phone is also likely to have a 8MP camera. It will possibly support Full HD video recording. The upcoming gingerbread smart phones will also have unprecedented features like 14.4Mbps HSPA and super speed Bluetooth 3.0. The CPU used in the phones will reportedly be more powerful than the Cortex A8 Hummingbird Application Processor that runs at 1 GHz.
Samsung on its part says Gingerbread based phones will be released by February next year. Apart from Samsung Sony Ericsson will also release its gingerbread android handset. It has already embraced android with the cute Xperia X8. Google tweeted the images of nice looking gingerbread cookies shaped like the well known Android logo. The pictures came along with tweet "Our cafes are baking something sweet". This has made the android users excited.
The Android OS used in many of the current smart phones have won praises from the tech pundits and users alike. However, the Gingerbread Android is supposed to iron out the few quirks remaining in the OS. The Nexus One users will also be able to update to the new OS when it comes.