Chrome OS Sports Cloud Computing Architechture
By Avik, Gaea News Network
Tuesday, November 30, 2010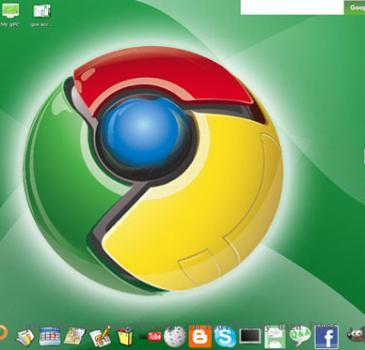 more images
Google is all excited about it's latest buzz — The Chrome Operating System, so are we all. The interesting fact that came into light recently is that Google Chrome OS for netbooks and PCs will offer a new, cloud-based operating system architecture.
Well, it was at a recent conference, that Google CEO Eric Schmid himself officiated a few information and also differentiated between Chrome and the company's already much popular Android OS. The key point remains that Android is targeted towards portable gadgets which are more of pda's and touchscreen devices while Chrome is meant for the more tradition computing devices like netbooks and laptops among others.
As a matter of fact, unlike the traditional operating systems, Google's New OS will be based on an underlying cloud computing architecture that in certain ways holds similarity more with a web browser than an operating system. So, is it that they are just enhancing their previous products like the Chrome browser, Google Docs, Web Search Engine, Picasa, Gmail and others to be power packed into the so called OS? Let me tell you, the applications such as word processors will not be stored on the device. What the functionality would be is more like, the Chrome OS mediating between the user's device and online applications based in the cloud.
If thing's fall into the right tracks we might just end up this year having Chrome in our systems because they are planning to unveil all the fun late in 2010, that's only if you wanna give it a shot, of-course.