Top 10 Facebook Alternatives That Keep Up Your Privacy
By Partho, Gaea News Network
Monday, May 17, 2010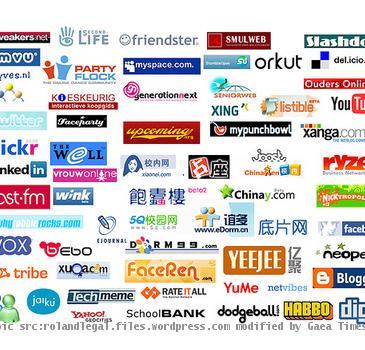 more images
With the rise to top spot in social networking world, Facebook's taking advantage of its monopoly. The social networking ace is eager on controlling online identity of its members and reconfiguring the world's privacy norms. Lately Facebook has been accused of taking advantage of users privacy. In such a situation you must be looking for Facebook Alternatives. If you are looking for alternatives, you have many but those that upkeep your privacy and offer similar features and apps as Facebook are numbered. We made an effort to queue up the 10 Facebook alternatives that doesn't compromise your privacy.
1. Friendster
It is already quite popular in Asia but has also grown in popularity in the United States. The network offers quite a few features to customize your profile, offering quite a few features to customize. This is the ultimate point of a social network through. You can stay updated on people's shared information  Friendster's privacy is stricter than what we find with Facebook. Friendster's design doesn't really compare to Facebook, it still offers many of the typical features you'd expect.
2. Bebo
by AOL is a growing in popularity in the United States. It is one of the most popular in the UK and surrounding areas. Bebo is one of the few social networking sites that defaults your profile to private, a welcome feature for those looking to escape Facebook's anti privacy hands.
There's a large selection of third social media of third party social media integration along with the typical capabilities that you would expect such as photos tags,videos, music etc
Link
3.  Hi5
This Facebook alternative includes a list of cool features to woo the social-bees. Users can create an online profile in order to show information such as interests, age and hometown and upload pictures where users can post comments. They can also create personal photo albums, play online games, and set up a music player in the profile. You might find friends through email, you can also browse by keyword.
Hi5 is high on security. It features a "Privacy" link at the top of every page where you can set a number of privacy settings that include who sees your profile, accepting comments and message and photo settings. Hi5 will allow users to be really specific when setting your privacy options. Each of the section in your profile have their own privacy setting such as friends only, all users, tagging photos and more.
4. Orkut
It doesn't allow profile theme customization but does allow the typical photo sharing and apps. Orkut features finer control and the ability to block users, report spam, etc. The other networking features are not as in-depth as is with Facebook. Orkut's privacy control allows users better control and the ability to block the users, report spam, etc. Other networking features are not as in-depth as you find with Facebook. However, it is a good start.
5. Netlog
Netlog is a European social networking site with more than 35 million users and is relatively unknown in United States. In the set up you can a profile, add pictures join clans(group), upload videos and listen to music all while networking with your friends. Netlog allows full profile's security by offering options for making the access settings open or private. Users have the option to choose whether the profile can be found using a simple search, or who specifically can access your profile. Further, they can also set the search for users age range and location.
6. Ning
The software takes a new approach to social networking allowing people to create their own social networks. Essential it is a social network of social networks. Moreover, Ning allows users to create and discover social networks based on your interests. Although, the idea is similar to Facebook's Groups but Ning offers you more control over your social network..
7. Zorpia.com
Zorpia primarily features photo album, online journal, social networking, customized homepage, comment system and discussion forum. Zorpia fair selection of networking features and an incredibly detailed search. Users can leave messages or join their friend list. Zorpia includes many security features that allow users to keep their profile and personal information private. Members can restrict who sees your profile and who sends you messages. More so they restrict their profile access to friends only or Zorpians in your Country. They can also select who views your photo albums, journals, video collections and more.
8.  Yahoo! 360°
The social networking site offers features such as customized profiles, friend networks, photos, chats and blogs. Users can choose from over one hundred profile skins, upload multiple photos, upload videos, music and post your own blog. They can also customize their Yahoo! 360 homepage with different color schemes and layouts as well as add or delete their favorite news feeds, scoreboards and weather alerts. The privacy settings can be adjusted for each section of your profile such as name, location, age and email address. It also offers the option to choose whether you want to be included in a general database search.

Link
9. Classmates.com
Classmates.com is a social network service that helps members to find, connect and keep in touch with friends and acquaintances throughout their lives. It includes kindergarten, primary school, high school, college, work and the United States military. Classmates.com ensures privacy to members by protection through a double-blind email system, so email addresses and contact information.  The members use real names, not screen names. They never revealed unless self-disclosed by members one-on-one.
10. Real Life
The best social network ever created is the one you hopefully live in every day. There's really no substitute for getting out and visiting people — face to face. Social networks like Facebook have disrupted so many people's real social lives that completely ditching online social networks is growing in popularity. There use to be a time when people did more than just text, email and message each other! Get out there and be human
Coming Soon
Diaspora
This open project is gaining momentum to be the new Facebook. The distributed, open source social network aims to address the privacy concerns that has put Facebook under scanner. The project will provide users with complete control of their details and content and who they wanna share it with. With a personal web server called Diaspora seed, users will be able to securely share information, pictures, video and more. Diaspora will be distributed network where computers connect to each other directly. instead of relying on a central hub to relay information. Since each computer or seed is owned and hosted by the users.