Google Chrome OS Runs Open Source
By Avik, Gaea News Network
Tuesday, November 9, 2010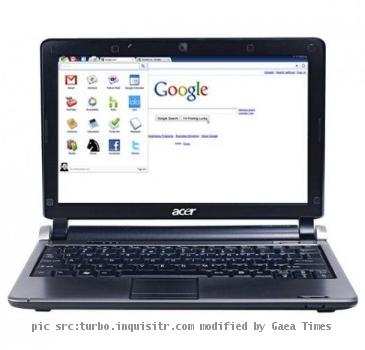 more images
Interestingly, Google Chromium is open source, quite unlike Android. The credit goes to McLoughlin who happens to be a college student in the UK. He is the face that has acted as the main source for Chromium OS build releases eve since Google first unveiled its public code tree in November of last year.
Faint whispers in smoky hallways (maybe not so smoky considering tech companies are in California where smoking is almost illegal) are leading some sites to believe that the Google Chrome OS will release this November. Yes I do mean as in this month.
Well, if gone by the reports available, it is quite likely that the Chrome OS will be unleashed on a Google sponsored Netbook, the same trick Google played while they launched the Nexus One.
Well, when spoken to a closely related person this is what got revealed,
I'm less sure about Google keeping features out of view now, After having talked to a few people working on it, it seems that the parallels I drew to Android, where things are developed out of the public view, are incorrect. There may be some, but I don't think it's intentional if we haven't seen them yet.
This is what SlashGear has to say:
…Supposedly, Google's Chrome Netbook is expected to be made by Inventec and will be shipping 60,000 to 70,000 units in their initial shipment. After this Chrome notebook is announced, the source that spoke with Digitimes reports that Acer and Hewlett-Packard will follow up with products in December. Both follow-up products will be manufactured by Quanta Computer.
So, what do you think, is it already time for you to try out the Google Chrome OS?